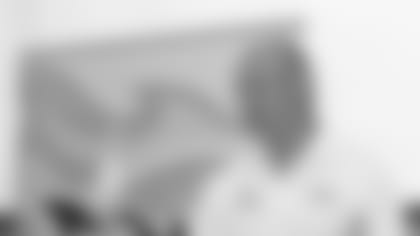 Titans head trainer Brad Brown was the keynote speaker at the annual Titans – USA Football Youth Coaches Clinic recently held at Nashville's Montgomery Bell Academy.
NASHVILLE, Tenn. -- The annual Titans-USA Football Youth Coaches Clinic held on Saturday, June 4 at Nashville's Montgomery Bell Academy (MBA) was an overwhelming success according to USA Football Regional Director Deno Campbell.
"We had incredible instructors and the youth coaches were very attentive," said Campbell. "They had lots of pertinent questions and in turn, got some great answers from the coaches conducting the clinic.
"MBA is a fantastic venue and we're very appreciative of them for allowing us to prepare youth coaches from across Titans Country on their campus. We also thank the Titans for their continued support of youth football not only this past weekend, but throughout the year."
Titans Head Athletic Trainer Brad Brown served as the clinic's keynote speaker and delivered timely information on concussions and hydration, two key topics in football – and all sports – at all levels.
"Brad did an outstanding job of addressing those two issues as they are very important to us and warrant special attention," Campbell added.  "He pointed out concussion symptoms as well as how a coach should respond once those symptoms are recognized. Brad also reinforced the message that we and the CDC advocate: 'When it doubt, sit them out'."Ron Word, who serves as Tennessee's Market Coordinator for USA Football was also very pleased with the clinic.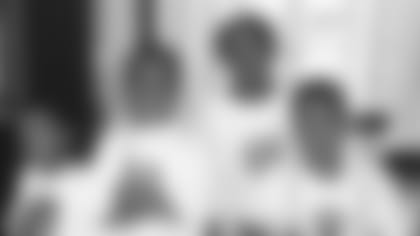 These aspiring football stars assisted the clinicians by demonstrating some of the instructional drills.
Ron Word, who serves as Tennessee's Market Coordinator for USA Football was also pleased with the clinic.
"It was a solid event," said Word, who has been involved in youth football coaching since 1977.  "The feedback I've gotten from the coaches today is that they really enjoyed the day, received valuable information and plan to return next year.
"Brad Brown provided great information for the guys – he has a wealth of knowledge that will benefit every child fortunate enough to be coached by one of our coaching school participants," said Word, referring to Brown's 25 years as Head Athletic Trainer with the Titans franchise.  "He also imparted insight about equipment. It was a great day for football."Word also had high praise for the clinicians who spent the day sharing their knowledge with the youth football coaches.
Word also had high praise for the clinicians who spent the day sharing their knowledge with the youth coaches.
"Most were high school coaches and we even had Mike Jones, the offensive coordinator from Tennessee State University, step in at the last minute to replace Hall of Fame coach Joe Gilliam, a fixture at our previous clinics who became ill and was unable to join us this year," Word continued. 
"The youth football coaches that helped out today all have rich experiences at this level and were instrumental to the day's success."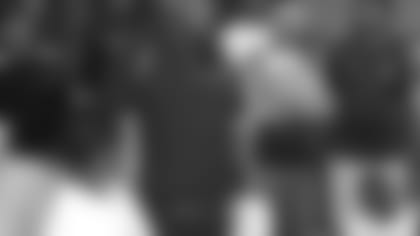 Veteran coaches shared knowledge in the classroom and numerous drills during breakout sessions.
In addition to TSU's Mike Jones and Ron Word, the classroom clinicians included Byron DeVinner (DeVinner Foundation), Robbie Perkins (Mid-State Youth League re: officiating), Josh Jones (Knoxville Fulton High School), Ralph Potter, Ramie Redmond and Jack Pittman (all of Brentwood Academy) and Matt Golenor of Montgomery Bell Academy.
Additional clinicians offering their expertise during the fundamentals and drills sessions included Torey Patterson (LaVergne High School), Cody Phillips (Maplewood High School), Cedric Wilson (Pearl-Cohn High School), Les Jones (Gra-Mar Youth Football), John Patton (Una Bears Youth Football) and John Morris (Football Tech combine).
USA Football is the sport's national governing body in the United States and is the official youth football development partner of the Titans and the other 31 NFL member clubs.  USA Football receives its funding from Titans owner K.S. "Bud" Adams, Jr., Titans players as well as all of the other owners and players from throughout the NFL.
The Titans-USA Football Coaching Clinic was one of 30 such youth football coaching schools that USA Football is conducting across the country in 2011.