Liv2Giv Foundation Hosts First Annual IGNITE, Featuring a Celebrity Fashion Show and Three Unique $1,000 Give-Aways
**
[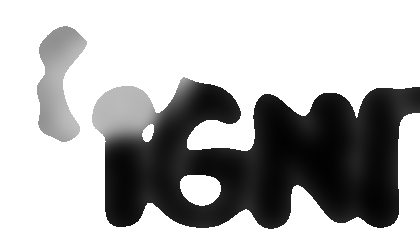 ](http://www.liv2givfoundation.org/ignite-event/) 
NASHVILLE, Tenn.** – Liv2Giv Foundation will hold its first annual celebrity fashion show,
IGNITE 2010
, presented by *The Tennessean *and Nashville Shopping Group April 10 (6 p.m.) at 3rd Avenue South. All proceeds from IGNITE benefit Liv2Giv Foundation, a teen-led organization founded by Mike and Susan Reinfeldt, where students identify hopeless and helpless populations, research how to best serve them, and ultimately work together to make a difference in others' lives.
The event will feature a celebrity fashion show, music from Gordon Kennedy and a surprise guest artist, visual art, and the unique "Win2Giv Initiative."
Models for the fashion show will include Tennessee Titans, local award-winning musicians, and notable members of the community, including:
•Jeff Fisher with his son
•Michael Griffin with his son
•David Thornton with his daughter
•Cathi Aycock, Shopping Diva with The Tennessean's Daily Crave and Nashvilleshopping.com (emcee)
•Sweet Becca with Nashville's 103 WKDF radio
•Kevin Churchwell and his family
•Jensen Hart (Miss Tennessee International 2010)
•David Keith (from An Officer and a Gentleman and other hit films and TV series)
"We are thrilled to present Nashville's first celebrity fashion show, which is sure to be an annual hit! How many times do you get to see your favorite Titans players off the field, dressed to the nines and working a runway?" Susan Reinfeldt, founder and president of Liv2Giv Foundation, said. "The Titans organization is one of the most generous NFL franchises with which I have been involved. Their participation in IGNITE 2010 is yet another example of their remarkable generosity."
"We have been overwhelmed by the outpouring of support from others in the community who are participating in the event as models and sponsors, as well," Titans General Manager Mike Reinfeldt said.
During the "Win2Giv Initiative," three attendees' names will be drawn, each of whom will receive $1,000 to use toward their own "pay it forward" projects. Local media, such as Nashville Lifestyles, will report on the winners' use of the money after the event.
The mission of Liv2Giv Foundation is to empower teens to become aware of the world around them and how they can impact the life of another. Teenagers ages 14-18 are encouraged to donate their time, talent and resources to help needy populations both in the greater Nashville area and abroad. To date, Liv2Giv has addressed issues of poverty, illness, addiction, prostitution, sexual abuse, refugee strife, incarceration and isolation.
Founded by Mike and Susan Reinfeldt, Liv2Giv began in Seattle, when Mike Reinfeldt, now general manager for the Tennessee Titans, worked for the Seattle Seahawks. After moving to Nashville, the Reinfeldts, who have two teens themselves, decided to establish 501(c)3 status for the organization. Since that time, Liv2Giv has gained participation from teens at schools throughout the Nashville area, including Christ Presbyterian Academy, MBA, Brentwood Academy, Harpeth Hall, Franklin High School and Greenbrier High School.
*Celebrities scheduled to participate are subject to change without notice.