NASHVILLE, TN, May 9, 2008 —Titans quarterbacks coach Craig Johnson will be the keynote speaker at the second annual Tennessee Titans/USA Football Youth Coaching School on Saturday, May 17.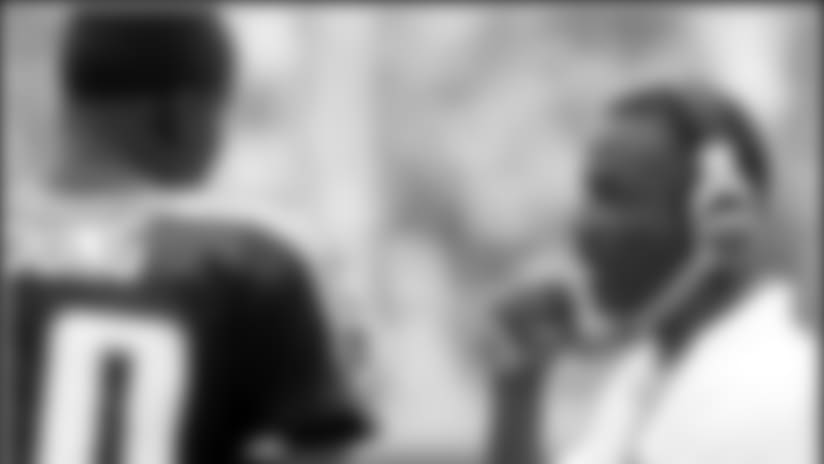 Titans quarterbacks coach Craig Johnson (right) will be the keynote speaker at this year's Tennessee Titans/USA Football Youth Coaching School on May 17.

The morning classroom sessions of the school will be held at I.W. Creswell Middle School and following lunch, the school's on-field instruction will be conducted at Baptist Sports Park, the Titans training facility in MetroCenter located less than 10 minutes from the school. Johnson is entering his ninth year with the Titans and seventh as quarterback coach.  In addition to hearing Johnson speak on his wealth of football knowledge as an NFL coach, he was a very successful high school and collegiate player and an accomplished speaker who will address issues important to youth football coaches!USA Football is the national governing body of America's favorite sport on youth and amateur levels. An independent non-profit based near Washington, D.C., USA Football, which hosts more than 100 training events annually, offers education programs for coaches and game officials as well as skill development for young players and resources for youth league administrators.

Hall of Fame coach Joe Gilliam, Sr., headlined the group of top presenters at the clinic in 2007.


USA Football awards more than $500,000 in equipment grants to youth leagues and high schools each year based on merit and need along with additional resources. USA Football also is the only sports entity to offer as much as $500,000 in subsidies for volunteer youth coach background checks for youngsters' safety. USA Football was endowed by a 2002 grant from Titans Owner K.S. "Bud" Adams, Jr. and his fellow NFL owners and the NFL Players Association.
A total of 10 high qualified clinicians will address a wide-range of topics during the clinic.  Among those speakers is College Football Hall of Fame Coach Joe Gilliam, Sr., who will conduct sessions on both the offensive and defensive side of the ball for these youth coaches!  Gilliam enjoyed a successful career as head coach at Tennessee State University and continues to share his wisdom thru similar clinics as well as authoring several books on coaching.
Also featured at the clinic will be two very successful area high school coaches, Ron Adyelott from Murfreesboro Riverdale and Daniel McGugin from MBA's 2007 state championship team.  Also participating as a clinician will be Patrick Abernathy, an assistant coach from Brentwood Academy.
Last year's event was a tremendous success and this year's event promises to build upon the success of year one!  This Titans / USA Football clinic is one of only 40 similar clinics held across the country with many of those clinics held in partnership with local NFL clubs. 
"Coach Gilliam is a football legend and it was truly a unique opportunity for the attendees to interact with and learn from one of the greatest and most influential teachers of the sport," said Ed Passino, a USA Football regional director following last year's clinic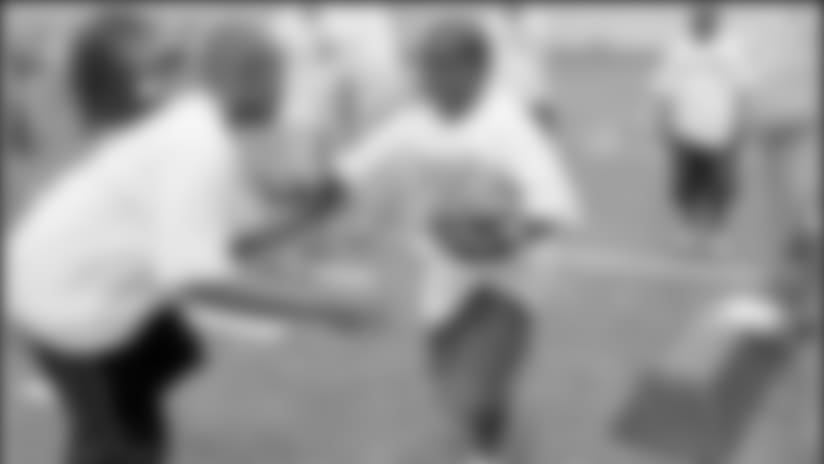 USA Football and the Titans have had a longstanding relationship dedicated to the development of youth football.

Aside from the invaluable instruction from top instructors, attendees will also receive: a USA football coach's handbook, a USA football t-shirt, a coach's gift bag, lunch, an official certificate of completion and a tour of the Titans locker room and facilities.
The topics that will be covered at the clinic will include: coaching philosophy & best practices, responsible coaching, teaching proper fundamentals, executing drills, chalk board sessions, program management, and health & safety.
Following all of the classroom sessions, lunch and keynote speaker, the clinic will move to Baptist Sports Park, home of the Titans, for the afternoon on-field instructional sessions.
Smyrna (Tenn) Bulldogs Youth Coach Dante Atkinson spoke very highly of his experience at last year's clinic.
"I have been motivated today," Atkinson said in summing up his feelings on the day.  "I can't wait to release some of this energy onto the field for some strong youth football, some leadership, some motivation and some team building with the guys.  Winning, we'll get there, but we will learn how to build together.  We'll learn how to work together, fall together and maybe begin to win in the near future."
Don't miss out on this exciting opportunity to improve your own coaching techniques and learn from knowledgeable, experienced professionals. We hope to see you there!