NASHVILLE, Tenn. -- Fans attending Sunday's home opener against the Indianapolis Colts are invited to participate in the team's annual LP PENCIL Box School Supply Drive by donating all types of new school supplies prior to the game.
Volunteers will be positioned around Nissan Stadium to collect items such as pencils, markers, notebook paper, art supplies, construction paper, notebooks, backpacks, and classroom cleaning supplies. All donated items will help stock the LP PENCIL Box, a teacher supply store that allows Metro Nashville Public Schools teachers to "shop" for their classrooms for free.
LP PENCIL Box, a collaborative non-profit venture between PENCIL Foundation and LP Building Products, ensures that every MNPS student has quality school supplies regardless of their economic background. In the 2017-18 school year, the PENCIL Box distributed more than $1.2 million worth of supplies to teachers from 159 MNPS schools.
Fans can learn more about LP PENCIL Box by visiting their website.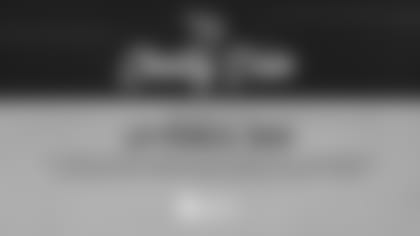 This Sunday, September 15 will be a special day as the Titans retire QB Steve McNair's No. 9 jersey and RB Eddie George's No. 27 jersey during halftime of the team's home opener vs the Indianapolis Colts.
Don't miss this amazing day in franchise history!