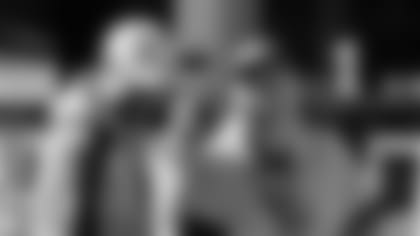 NASHVILLE, Tenn. – The Tennessee Titans will be collecting baby items prior to the Titans – Jaguars game on Thursday at Nissan Stadium.
Fans are encouraged to bring baby items to collection locations positioned outside of the stadium beginning at 5:00 p.m. through kickoff. The most needed items are diapers, wipes, bottles, formula, blankets, electrolyte solution, clothing, infant Tylenol or Motrin, infant thermometers, sippy cups and saline nose drops.
Former Titans Fred Miller and his wife, Kim, founded Nurses for Newborns in 2001, giving nearly $2 million to the program. The non-profit provides assistance for at-risk families throughout Middle Tennessee. The organization's goal is to prevent infant mortality, child abuse and neglect by offering healthcare, education and positive parenting skills.
For more information about Nurses for Newborns, please visit www.nfnf.org.