NASHVILLE, Tenn. — Titans tight end Delanie Walker continued his work with Mothers Against Drunk Driving Monday night by hosting a fundraiser to benefit the program dedicated to the prevention of drinking and driving.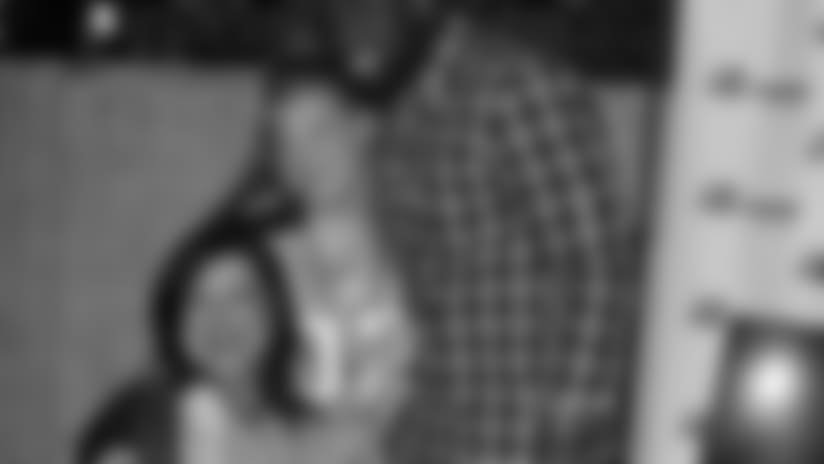 ](http://www.titansonline.com/media-center/photo-gallery/Delanie-Walker-Hosts-Fundraiser-for-MADD/b1c56cd9-1edb-4126-bf1a-dd359e0c718e)
Delanie Walker continued his work to support Mothers Against Drunk Driving by hosting a fundraiser. Click here for photos.
Walker had heard statistics about car crashes that result from what he and MADD Tennessee representatives say is a completely preventable act, but the numbers became reality in February when he lost his aunt and uncle Alice and Bryan Young in a car crash caused by a drunk driver between New Orleans and Baton Rouge, La., hours after Super Bowl XLVII.
"A lot of people say it won't happen to them, but I said the same thing and it happened to me," Walker said, "so don't be the person behind the closed door saying, 'It ain't going to happen to me,' because when that door opens up and something tragic happens to you, you'll be the first person wishing you never said that, and whatever you can do to prevent that from happening, you should do it.
"What we say is have a plan before you go out and drink. That's a car service, a taxi, a designated driver, find that person and be responsible because it's not just your life you're hurting, it's other people you hit," Walker added.
Walker sipped on a non-alcoholic "mocktail" at Tavern as he signed photos and merchandise in exchange for donations to MADD Tennessee. The event also included an option for a private dinner to add to the fundraising efforts.
Phaedra Olsen with MADD Tennessee has spent the past 17 years in a wheelchair after she was a victim in a crash caused by a drunk driver. Olsen said victims have an instant bond because they understand the damage that drunk driving causes.
"It was pretty obvious: if the man who hit me hadn't been drunk and driving, I wouldn't be in a wheelchair, so for me to be able to help other people and fight that fight and work with individuals is important because drunk driving is 100 percent preventable," Olsen said. "It's completely preventable, and that's why I never use the word accident because it's not an accident, it's a crash. Accidents can't be prevented and this could have been, unlike cancer, unlike heart disease where you lose other individuals, this is 100 percent preventable."
Olsen said the money raised from the event will be used to prevent underage drinking through educational programs and provide support services to victims. Olsen said the fame that Walker has as a professional football player, combined with his commitment, is helping MADD bring a higher level of awareness to its efforts.
"I'm so proud to watch the work that Delanie is doing for a great cause," Olsen said. "I put it on social media all the time that he's a great man, great player and great heart. We are very proud of him, as the Titans should be."
MADD Tennessee launched a partnership with the Titans this season and did an educational outreach with fans at LP Field before Sunday's game to encourage designated drivers.
Walker said he feels like Titans fans have already embraced him "like I was their own child." He appreciates the support on and off the field and wants to keep helping his new community.
"It means a lot (to see supporters at the event). It shows that people care about trying to stop people from drinking and driving and stop people from injuring other people," Walker said. "That excites me, and for me to be a part of something like this and have people be a part of it as well and show they do care, I mean, why not try to help. Nashville is a great place to be and the people are nice here and if there's anything I can do to help, I'm going to do it."