NASHVILLE, Tenn. — The Titans are supporting Saint Thomas Health and the American Heart Association's Go Red For Women movement that helps raise awareness of the threat of heart disease in women.
Nissan Stadium will be turned RED Friday, February 3 in support of Saint Thomas Heart and the American Heart Association's Go Red For Women movement and National Wear Red Day to help raise awareness of heart disease in women.
"Saint Thomas Heart and the American Heart Association do such critical work in raising awareness regarding heart disease in women's health. The Titans are proud to help support their efforts," said Titans Controlling Owner Amy Adams Strunk. "Saint Thomas Health continues to be a powerful partner with the Titans in helping us keep our community healthy."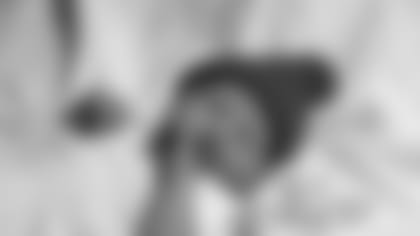 Heart disease has been called the Silent Killer because it often has no noticeable symptoms.  It's more deadly than all forms of cancer combined and past research has revealed that heart disease is the No. 1 killer of women.  To save lives and raise awareness of this serious issue, the American Heart Association launched Go Red For Women.
"We are proud to have such a strong relationship with the American Heart Association of Greater Nashville in joining forces to bring awareness to cardiovascular disease," said Karen Springer, President and CEO of Saint Thomas Health, a part of Ascension.  "With Saint Thomas Heart as the leader in middle Tennessee, I feel like it's our responsibility to help spread the word about the dangers of heart disease and the steps to prevent it."
Cardiovascular diseases, including heart disease and stroke, kill nearly 1 in 4 women in Tennessee each year.  "The good news is that 80 percent of cardiovascular diseases may be preventable with education and action", said Angela Humphreys, Go Red for Women campaign co-chair of the American Heart Association of Middle Tennessee. "Education means understanding the numbers that affect heart health:  total cholesterol, HDL cholesterol, blood pressure, blood sugar and body mass index (BMI).  Action means encouraging women to make simple lifestyle changes like eating better and getting active."
More than 30 structures will turn RED in Middle Tennessee, including some of Nashville's most iconic structures such as The State Capitol, Parthenon, AT&T Building, Bridgestone Arena and the Frist Center to name a few.  Many area cities and counties, local media anchors, over 100 businesses and thousands of individuals – event babies – will Go Red.  Everyone is encouraged to wear RED and share RED with #NashGoRed to support women's heart health.
ABOUT SAINT THOMAS HEALTH
Saint Thomas Heart is the cardiac division of Saint Thomas Health and includes the cardiology programs at Saint Thomas Midtown Hospital, Saint Thomas Rutherford Hospital and Saint Thomas West Hospital.  With approximately 60 cardiac specialists in more than 25 regional clinics throughout Middle Tennessee and Southern Kentucky and Tennessee's largest network of accredited Chest Pain Centers, Saint Thomas Heart offers greater access and experience, seeing more patients than anyone in Tennessee.  Visit www.saintthomashear.com for more information.
ABOUT THE AMERICAN HEART ASSOCIATION
The American Heart Association is devoted to saving people from heart disease and stroke – America's No. 1 and No. 4 killers. We team with millions of volunteers to fund innovative research, fight for stronger public health policies, and provide lifesaving tools and information to prevent and treat these diseases. The Dallas-based association is the nation's oldest and largest voluntary organization dedicated to fighting heart disease and stroke. To learn more or join us, call 1-800-AHA-USA1 or any of our offices around the country, or visit heart.org.