NASHVILLE, Tenn. — Forty-eight young women gave lively performances before a robust crowd at the Wildhorse Saloon Tuesday night, and 28 were selected as Tennessee Titans Cheerleaders.
The crowd applauded the dances of the young women, and a distinguished panel of judges determined which finalists would hear their name called by Titans director of cheerleading Stacie Kinder to receive contracts and congratulatory roses.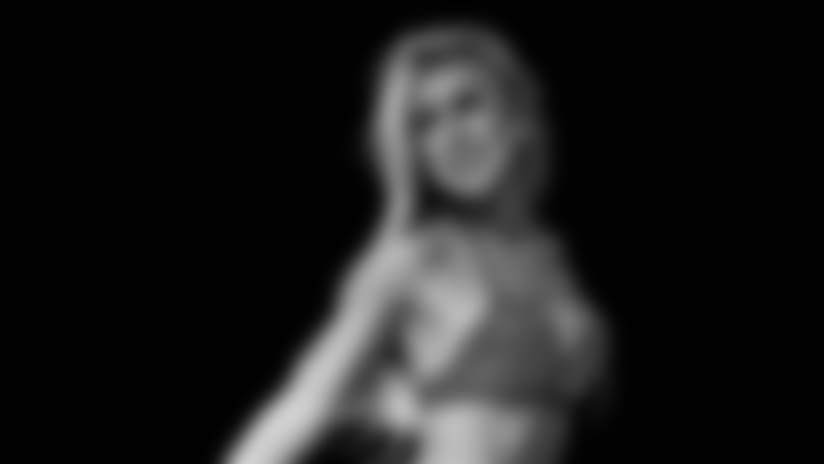 Ashley A., above, will be cheering for the Titans for the second season, and Brittni will be a rookie after they were selected by judges.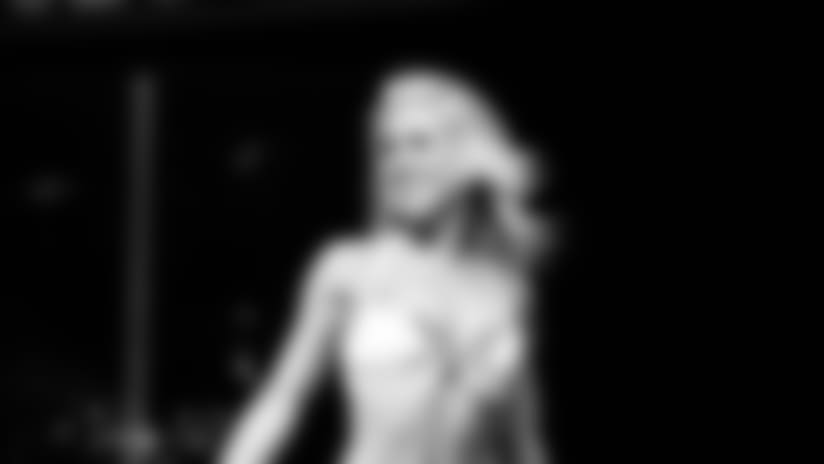 The 2013 Tennessee Titans Cheerleaders Final Auditions presented by Sun Tan City concluded an extensive evaluation process by Kinder, who said every finalist should be proud.
"The decisions were so incredibly close and tough," Kinder said. "We had an incredible pool of talent. I really grew to love all 48 candidates over the course of the audition process. They're unique and talented in their own way. It's a bittersweet feeling to have a wonderful team of talented individuals while having to say goodbye to women you really care about."
Nineteen of the 28 have at least one year of experience with the Titans, but nine will be cheering professionally for the team for the first time.
The veterans and rookies shared in excitement for each other's accomplishments as each name was called.
The returning members are: Anne B., Anne P., Ashley A., Ashley P., Brintley, Chasity, Erica, Evony, Heather, Heidi, Jena, Jessi, Jessica, Katy, Mariel, Stormi, Tandra, Whitney and Yalea.
The rookies are: Brittni, Brooke G., Hannah, Jocelyn, Kendal, Kiara, Kristen, Monica and Stephanie C.      
They'll develop strong bonds with their teammates through hours of rehearsals, during their photo shoot for the 2014 Titans Swimsuit Calendar, representing the organization at community appearances, and performing on game days at LP Field.
Kinder said there was a crescendo of energy that began when the ladies arrived at the Wildhorse Saloon. Some opted for boots, while others performed in dance shoes in groups of three.
"About 4 o'clock, when they're all getting here and walk through the doors for the first rehearsal, the excitement is electric, and it is such a unique and wonderful feeling to see all those girls so excited to have the opportunity to try out," Kinder said. "Then, it's great to see them have their chance to shine on stage. That's a part that I really love."
A distinguished panel of 11 judges that included former Titans/Oilers great Derrick Mason, Kelly Sutton with Fox 17 (WZTV), dance expert Nick Bass and beauty queen Allison DeMarcus scored the performances.
"Our judges were honest, they worked hard, they really scrutinized," Kinder said. "They knew what they liked, they knew what they didn't like, and that's what you want out of a judge: to have an opinion and own your opinion and put that opinion down on paper."
Clyde "The Glyde" Avant served as host and emcee, and the intermissions were filled with a great routine by DC Dance Factory, and the rocking sounds of the Greez Monkeez.
Rehearsals will begin May 15, and the calendar shoot is scheduled to begin June 1 at Emerald Grande and Harborwalk Village in Destin, Fla.