NASHVILLE, TN, June 26, 2008 —On a sunny summer day at Father Ryan High School in Nashville, Titans quarterback Vince Young held his first annual football camp to benefit the Vincent Young Foundation.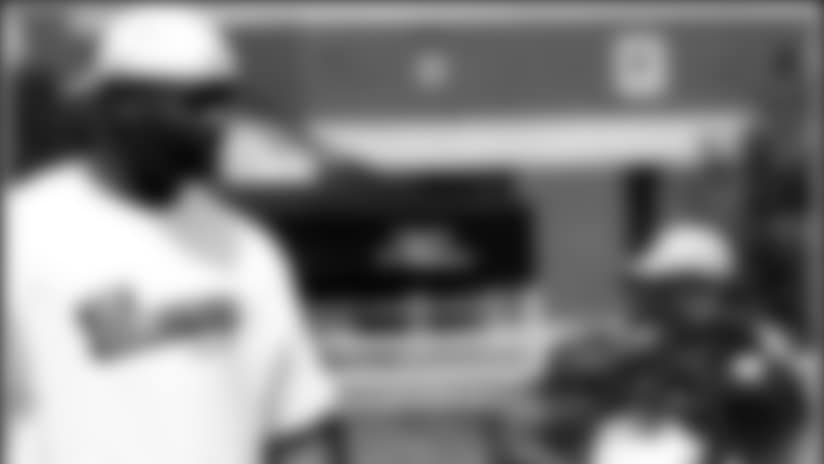 A staple in the Nashville, Austin and Houston communities, Young spends much of his time giving back to young people in the community.

Over 300 camp participants ages eight to 16, in addition to Father Ryan coaches and volunteers, took part in the event. Young went from station to station helping kids with their throwing mechanics, route running, catching the football and agility drills.
It's something Young knows will resonate and will go a long way with the kids. "Just to see how the kids are paying attention is amazing. When I was growing up, we really didn't have many athletes come and visit us so when we come out here, they know we are speaking from the heart," said Young. "There is a lot being taught here at the camp from the coaches, myself and my teammates. When they go home, we went them to recollect some of things that are being taught so that they can apply them on the football field to become better players.
 
"In addition to teaching and learning football, Young stressed the importance of academics, staying fit and making the right decisions off the field.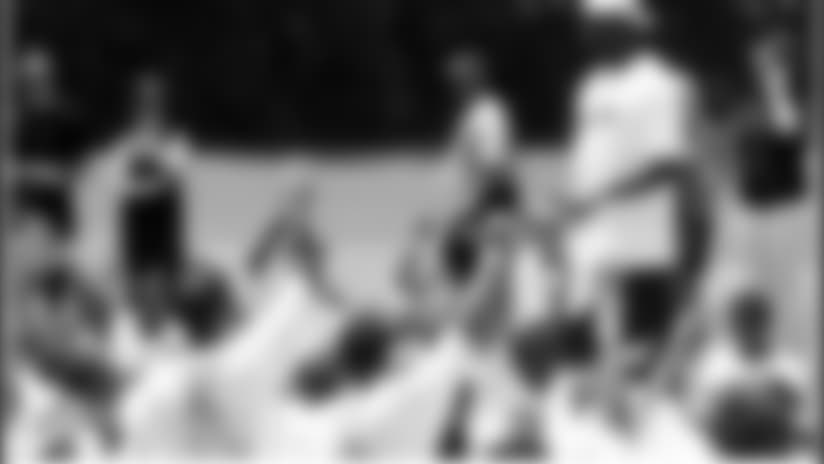 Young and his mother, Felicia, established the Vincent Young Foundation in 2006 as a way to serve under-privileged children through a variety of programs.

"The reality is everyone will not make it to the NFL, so it's important that they take their books and studies seriously, which is something I have been speaking to the kids about today," said Young. "If you are coachable and you work hard, football will come. What also is important is becoming a man, being a leader of your family, a big brother, someone people can be proud of."
Young wasn't alone at Father Ryan. His dedication to the youth and making a positive impact on their lives was shared by many of his teammates including Keith Bulluck, Biren Ealy, Bo Scaife, Leonard Stephens, David Thornton, Stephen Tulloch, Kevin Vickerson and Titans quarterbacks coach Craig Johnson, all of whom are holding their own or participating in a youth camp this summer.
After the work on the field, all of the participants were escorted to the gym where they ate lunch and got to hear testimonials from Young, Thornton and Charles Davis of the Charles Davis Foundation. Young and his teammates closed the camp with autographs and VY goodie bags for each participant.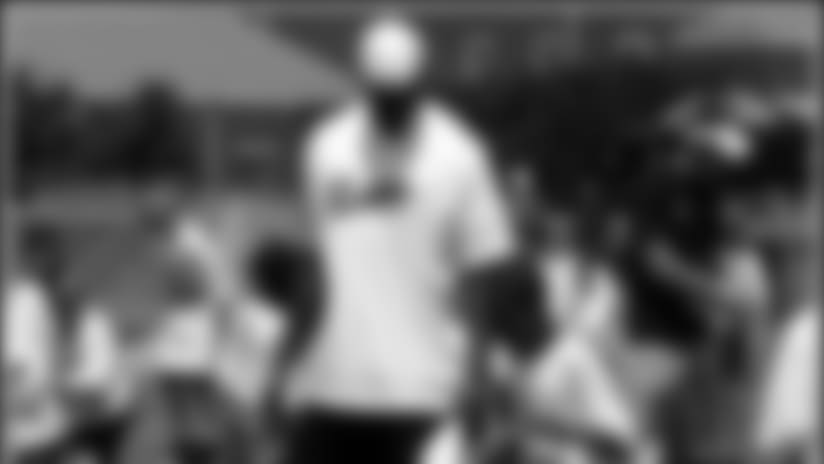 Young spends individual time with a football camper making sure he correctly performs the drill.

For campers such as soon to be eighth-grader Ronald Wilburt, the time he got to spend with Young is something he will never forget. "This camp has been a lot of fun for me. I learned a lot of things that have helped me get better on my catching and stuff," said Wilburt. "Instead of me being outside somewhere doing something bad, I'm here with Vince doing something positive." 
About the Vincent Young Foundation
Vince Young and his mother Felicia established the Vincent Young Foundation in 2006. Young was inspired to create the Foundation because of his own experiences overcoming life's challenges while growing up in Houston. The Vincent Young Foundation is dedicated to serving under-privileged children through programs that focus on inspiring and empowering today's youth to better utilize the educational and civic opportunities available to them. The Foundation will also provide financial support to non-profit agencies that promote self-esteem, self-confidence and self-worth among children, as well as many other charitable organizations in the Middle Tennessee and Houston area.