NASHVILLE, TN, Aug. 14, 2008 — As the season revs into full swing with the Titans now competing in preseason games, earlier this summer, Titans players were busy teaching youngsters how to play the game by hosting their own youth football camps.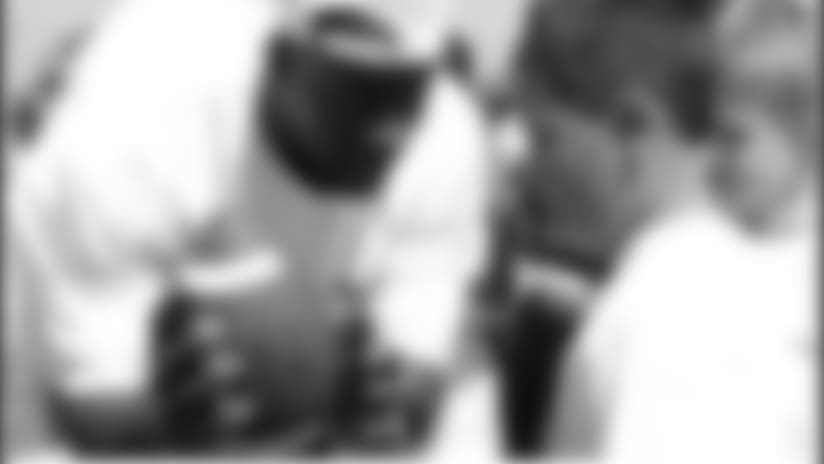 Titans QB Vince Young held football camps in Nashville, Houston and Austin, Texas.

Long before they were professional football players, they were children with a dream. Many credit realizing their dreams to the encouragement they received as children attending various youth football camps.  Though common across the NFL, this year, a plethora of Titans players and coaches took time out of their off-season vacations to hold youth football camps in cities across the country. During these camps, the youth participated in drills and position-specific exercises in addition to learning the importance of eating right, having a positive attitude and being a good teammate, among other topics. 
"Whenever you have the opportunity to give back to the community, it's really a blessing," explained third-year linebacker Stephen Tulloch, who in July, held the first annual Stephen Tulloch Football Camp in his hometown of Miami, Fla.  "To see the smiles on the kids faces; the energy and enthusiasm they had is what I did it for"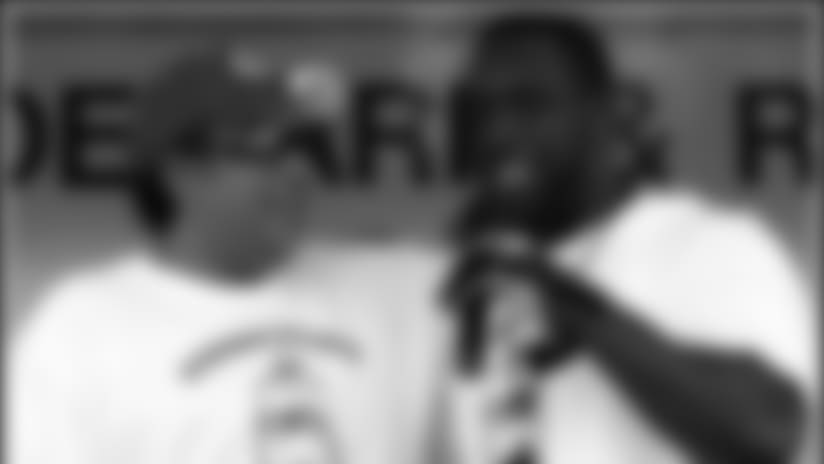 Stephen Tulluch credits fellow linebacker David Thornton and the NFL for assiting him with organizing his first annual youth football camp.

Tulloch credits fellow linebacker David Thornton, who like many players, pass along the things they've learned by being in the NFL a bit longer to younger NFL players.
"When I got to the NFL, David (Thornton) brought me to his camp and showed me how a successful camp should be run," said Tulloch.  "I used a lot of his ideas and principles and my camp turned out to be a success."
Titans players Cortland Finnegan (Milton, Florida), Leroy Harris (Raleigh, NC), Quinton Ganther (San Diego, CA) Jason Murphy (Baltimore, MD), David Thornton (Goldsboro, NC), Stephen Tulloch (Miami, FL), Kyle Vanden Bosch (Larchwood, IA), Kevin Vickerson (Detroit, MI), , Vince Young (Nashville, TN Austin and Houston, TX), and area scout Johnny Meads  and secondary coach Marcus Robertson  hosted youth football camps in their respective cities, while Keith Bulluck, Biren Ealy, Reynaldo Hill, Bo Scaife, Eric King, Vincent Fuller, Ahmard Hall, and Michael Griffin lent their time support and by participating in youth football camps.

LB David Thornton watches closely as campers practice drills at the David Thornton Football Camp held in Goldsboro, N.C.

The NFL and the Tennessee Titans put an emphasis on youth football, working with the NFL Youth Football Camp Grants to assist these players with funding.  Current and former NFL players who organize and host free youth football camps and clinics can apply for the NFL Player Football Camp Grant program, which is funded by Titans Owner K.S. "Bud" Adams, Jr. and his fellow NFL owners, and all NFL players. This program recognizes NFL players who give back to their communities in their hometowns or team cities while also illustrating how NFL players set positive examples for youngsters by emphasizing the importance of community-wide charitable involvement and sportsmanship.  The NFL donated roughly $25,000 this off-season to Titans players to aid with the costs of hosting their youth camps across the country.
For quarterback Vince Young, who holds camps in Nashville, Houston and Austin Texas, much of his success can be attributed to the camps he frequented as a child.  Young attended Steve McNair's youth football camp in Houston for many years.  McNair was his childhood hero and ironically, his Titans predecessor.
This off-season, Young invited over 300 youth (ages 8-16) to attend the Vince Young Football Camp held at Nashville's Father Ryan High School.  Young rotated from station to station helping kids with their throwing mechanics, route running, catching the football and agility drills.  In addition, he took time to address some non-football topics that are also important.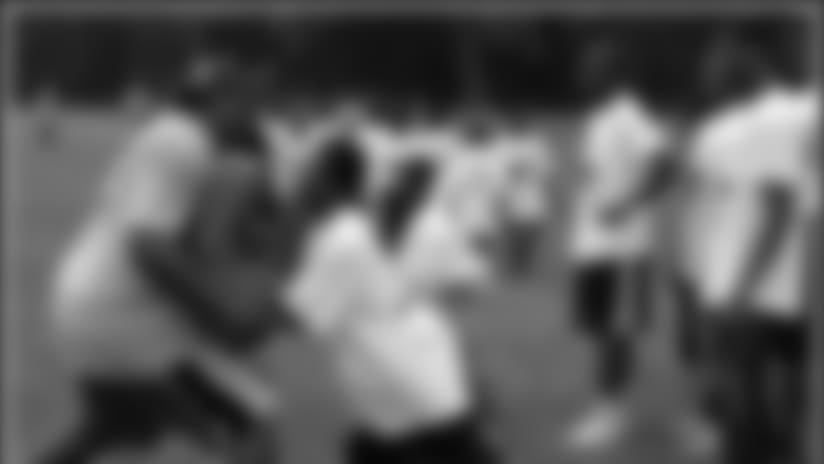 Offensive lineman Jason Murphy headed back to Baltimore, Md., where , he held the Jason Murphy Football camp along with the help of teammates Vincent Fuller and Eric King.

"The reality is everyone will not make it to the NFL, so it's important to take your books and studies seriously," Young said to his campers.  "If you are coachable and you work hard, football will come. What also is important is becoming a man, being a leader of your family, a big brother, someone people can be proud of."
Thornton, in his third year with the Titans, holds his annual camp in his hometown of Goldsboro, NC. Thornton believes holding the camps are integral in grooming the stars of tomorrow who, in turn, will also hold activities that will better serve his community someday.  As June approaches each year, residents of Goldsboro say the anticipation mounts as children prep for the chance to learn and listen to their hometown hero.
"I always look forward to coming back to my community to serve, and be a positive influence in these kids' lives," said Thornton.
For Thornton, football is just one of the things the kids learn at his camp.
"We want to build a CHAMP, a person of positive character (C), humility (H), attitude (A), motivation (M) and perseverance (P)," said Thornton. "Those simple characteristics help exemplify what I want this camp to mean.  It's not just football; we're teaching them the fundamentals of the game and showing them how to become better football players. At the same time, we want to teach them traits and characteristics to become better people."