NASHVILLE, Tenn. – The Tennessee Titans and Metro Nashville Police Department partnered to spread joy during the holiday season.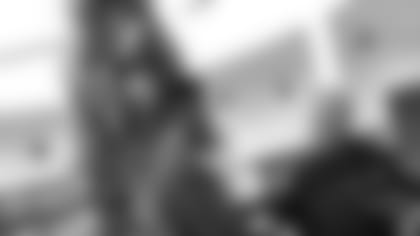 Over the weekend, Titans players, coaches and staff collected toys to donate to Metro Police Christmas Charities, a non-profit that raises funds and toys for less fortunate children during the holidays.
"For more than 50 years, the men and women of the Nashville Police Department have worked to ensure that less fortunate families in our area have a meaningful Christmas," Chief Steve Anderson said. "What started out as assistance to two families in 1962 has grown to hundreds of men, women and children receiving gifts of food and toys. I know that the Titans share our commitment to help this community, and their partnership with our Christmas Basket Program will brighten many young lives on Christmas Eve morning."
Titans quarterback Marcus Mariota added: "On behalf of the Titans, we just want to reach out and say thank you to you guys for being a part of this and allowing us to kind of share this moment with you. We're very happy to have this opportunity to give back and we look forward to being a part of this for many years to come."
And, that's not all. On Saturday, the Titans hosted "Bring a Kid to Practice" day for local police officers. The team extended an invitation to a group of police officers that chose kids based on good behavior or prior encounters in the community. Each kid received a gift from the Titans organization following practice.
"Unity has been the forefront of our partnership with the Metro Nashville Police Department this season," said Tina Tuggle, Director of Community Relations. "These men and women in uniform go above and beyond the call of duty to protect our community and we wanted to support their efforts and show our appreciation for what they do on a daily basis."