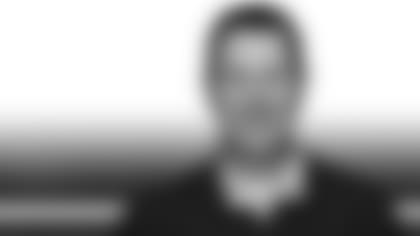 ](http://www.titansonline.com/news/ask-jim.html)

NASHVILLE, Tenn. –** The bye week is a thing of the past.
It's time to get back to business for the Titans.
Next up is Sunday's game against the Baltimore Ravens at Nissan Stadium.
It's time to knock out another mailbag. Let's go ….
Trevon Walker from Nashville, Tennessee
Question: Probably a 1 in a million chance my question will get answered out of all the questions you receive but Jim I was wondering if it's possible if you personally could bring it to Robiskie/Mularkey's attention in the next press conference that fans want to know if they've considered giving Marcus Mariota a little more freedom/flexibility with the play calling and running the no huddle? Marcus is an extremely intelligent QB who processes things quickly, let's take at advantage of that and allow him to outsmart the defense and turn them into a pinball machine by letting him calling his own plays sometimes and also allowing him to run the no-huddle when he wants as a strategy not give the opposing D a chance to adjust, audible, or get coached up on the sideline. It would be highly my effective; plus he has experience from running that shotgun no-huddle back in Oregon. We should start to view smashmouth football as one of our many "Modes" that we use when it's necessary rather than our whole identity. Our offensive play calling is too predictable right now. What are your thoughts on this?
Jim: Hey Trevon. You should buy a lottery ticket because your one-in-a-million chance just came through! :)
Mularkey has talked about running the no huddle, two-minute offense more. It's something the team has worked on in practice. I think you'll see more from a play-calling standpoint in the coming weeks now that Mariota is healthier, and can move around more. The offense was forced to scale things back when he was dealing with the hammy. I'm not going to sit here and say the offense was good in Cleveland – no touchdowns, and poor execution in the red zone hurt. But the week before that against the Colts, the team scored points on 8 of its 10 possessions. Sure, things need to improve after Cleveland, but it hasn't been a complete disaster like some seem to think.
---
Sam Kim from Los Angeles, California
Question: With both Watson & Luck both out for the remainder of the season, I feel this is the year to win the division. Do you feel the same Jim?
Jim: *Hey Sam. Well, I felt like that before the season-ending injuries for those guys. But one thing hasn't changed: The Titans will have to play better, stay healthy, and win games themselves. The Jaguars are much improved, and I expect them to contend until the end. The Texans won the division last year without Watson and Watt, and they still have plenty of talent on their team. The Colts have been a thorn in the side of the Titans for years, and one October win doesn't wipe away the fact there's still work to be done vs. Indy. I'm speaking for myself here, and my take is the team needs to take care of its own business and not worry about what's happening elsewhere. Watson being out isn't going to help the Titans in the red zone, on third down, or on kickoff coverage…  *
---
Waldo LaTowsky from Nashville, Tennessee
Question: Mr. Wyatt, thanks for all the info and insight you provide fans. Whenever anyone discusses the Titans' defense, the secondary is mentioned, which is a fair criticism, but I never see mention of poor tackling, which to me is more prevalent and important. Games the Titans do poorly in almost always involve sloppy tackling. Being efficiently blocked is one thing, but it appears the Titans allow a lot of yards after first contact. Are they focusing on that?
Jim: So, I found Waldo! Sorry Waldo, I couldn't resist. Thanks for the question, and comment. You're right on the tackling. I asked linebacker Brian Orakpo the other day what the defense needs to improve on in the second half of the season, and the first thing he mentioned was tackling. So it's a point of emphasis moving forward.
---
Troy Patterson from Iowa Falls, Iowa
Question: Hi Jim, I think a lot of people are concerned about the play calling. It seems to me the opposing defenses are loading box against us knowing we want to run the ball. But yet we seem to play right into their hands by running it. They put over 30 points against the Jags, Seahawks, and Indy but could only get 10 and 12 against the Fins and Browns. Do you think they need to get the passing game established to soften up the defense and get that extra guy out of the box to open up the run game? If they do this I think they could avoid the slow starts they seem to have. What do you think the chances are Mularkey would just let Mariota take over and call the plays?  Also I think they need to find a way to get more creative in the red zone. Thank you, Troy Patterson
Jim: *Hey Troy. I'm sure you saw my answer to Trevon if you made it this far. Again, I think the offensive play-calling has been impacted in recent weeks by Mariota's injury. And keep in mind he didn't play against Miami. The red zone production has to improve, but that first-and-goal from the one should've produced a TD – Delanie Walker was wide open, and Mariota rushed his throw and left it short. Derrick Henry and DeMarco Murray should both be able to get in from the one, and those plays were blown up. With receiver Corey Davis expected back on Sunday, and with Mariota closer to 100 percent, look for some more creativity from the offense. *
---
Josh Clayton from Atlanta, Texas
Question: Hey Jim, we're 4-3 and leading the division (after) the bye. Awesome, right?!? I'm excited to be where we are but I fear it's a bit of fool's gold considering how we've looked the past few weeks against subpar competition (not to mention the Houston game). We've actually been outscored on the year so to be above .500 is nothing short of a blessing. The biggest concern I hear from the couch coaches (including myself) is our offense and specifically how we're using (or not using) Marcus and how we may be hindering his development. We have the weapons outside now to spread teams out and stretch the field more but we seem intent on flexing our exotic muscles and ramming our heads into 8 & 9 man fronts. (BTW... Could you please pass on the idea to coaches Robiskie & Mularkey that you CAN still run the ball even if you're not in the jumbo package? Thanks.) Maybe we can run some up tempo occasionally? Something? Anything other than "strap it up, line it up, and hit 'em in the  mouth... exotically!"
Love your work and love our team! Just don't want to waste the talent J-Rob is amassing and I'm beginning to get worried. Help me... tell me adjustments are coming and we're gonna be okay. Thanks, man! TitanUp!
Jim: Hey Josh. There seems to be a theme developing here. Sitting at 4-3 and in first place in the AFC South with nine games left is a good spot. I feel another reminder about Mariota's health is needed here. The Titans put up 37 and 33 in back-to-back wins over the Jaguars and Seahawks before Mariota was injured in the first half at Houston after two TD runs. He missed a game and really hasn't been the same guy since. The coaches have been limited on what they can call as a result. Watching Mariota, he looks a lot better, so things could open up a bit. The presence of Davis on the outside and downfield should help across the board, too. But I'm still not expecting things to be easy – the next three opponents all have top 10 defenses. This has also been a factor early: Through Week 7, the Titans faced five top 11 defenses (Cleveland, Jacksonville, Seattle, Miami, Houston), and two bottom 10 defenses (Indianapolis, Oakland). In 2016, the Titans faced just two top 10 defenses (as ranked through 7 weeks of the season, Minnesota and Houston) in their first seven games. Hang in there, Josh.
---
Darin Finkelstein from Chatham, New Jersey
Question: Hey Jim- Hope you were able to take the weekend off and relax during the bye week...I watched the Houston Seattle game on Sunday and could not stop thinking that the Titans have better skilled position players than Seattle and comparable to the Texans.  Seems like the difference is these two team have opened their playbook and are playing a much more aggressive offense.  Do you think the Titans will be more aggressive with their play calling especially in the passing game during the second half of the season?
Jim: Hey Darin. See answers to Trevon, Troy and Josh. :)
---
Bob Coleman from Kings Mountain, North Carolina
Question: Hey Jim, Thanks for all the information you share with us fans. My question is: I know they say the first 15 plays are scripted for the offense, but it seems to me that the Titans start out like they have a 21 point lead, kind of not to make mistakes and not aggressive at all. Is this just me or do you see this too?
Jim: Hey Bob. I admit, it hasn't been pretty at the start. The Titans have been outscored 37-19 in the first quarter of games this season, and there have been way too many three-and-outs early. I don't think it's from them being conservative, though. They're calling plays they think will work, and it just hasn't been happening.
---
Leon McCray from Plainview, Texas
Question: Hey Jim. First of all thanks for all the inside info. This is my first time writing. Do you think Mularkey will completely turn Mariota loose and fully open up the offense? I really think we have the speed and athleticism. Titan Up!!!
Jim: Hey Leon. Well, he's looking a lot healthier, and more able than a few weeks ago…
---
Rick W from Honolulu, Hawaii
Question: Aloha Jim. Here's a Jon Robinson question for you... I have to admit that I'm a bit worried in what Jacksonville is doing in building the next top defense in the league, especially with the trade to get Marcell Dareus for a 6th round pick(what a steal!). Obviously, Tom Coughlin has a lot to do with this! Over the last season, Titans fans have questioned "why" JR is not making some of these big free agent signings or trades. Do you think he's a believer of building a team with youth through the draft? Is it also that the player has to be a good fit for his team?  Your thoughts on how JR is looking to build this team into a contender.  Mahalo!
Jim: Aloha Rick! Well, I like how Jon is building things in just a short period of time. He's been on the job for 21 months and he's completely turned over the roster, and turned the team into a contender, with good depth across the board. And he's done it through free agency and the draft. He's also proven he's not afraid to make a trade. I think landing DeMarco Murray two months in last year qualifies as a big one. Trading the No.1 pick in the draft for multiple picks last year and later dealing Dorial Green-Beckham were bold moves as well. He's hit on a ton of draft picks in his first two classes. It's early, but Robinson's plan is already paying off. Mahalo!
---
Grant Teckmeyer from Lincoln, Nebraska
Question: Jim. As always, I love reading your articles and updates on the Titans. You do a tremendous job keeping a Titans fan like me from Nebraska very informed. I love following the team and I wanted to encourage other Titans fans to stay the course with this team and not get frustrated. I don't really have a question, but I just wanted to share something that I've observed as a big Titans and Marcus Mariota fan this season. I've noticed in the last couple mailbags Jim that fans are wondering why Mariota is off to a slow start this year/struggling. I had the privilege of playing quarterback in high school and in college at the Division II level for five years and there were times that after only a couple DAYS off, I'd be rusty throwing wise and chemistry wise with my receivers when we'd get back to practice. I can only imagine the amount of work Marcus had to put in rehab wise for his leg just to be able to play this season. That alone took at least some time away from him getting more practice and developing chemistry with his receivers. Even through all that, he's still led this team to 4 wins before the bye and has played incredibly well despite having a gimpy hamstring the last two weeks. The guy is an absolute stud to be able to do that and I have nothing but the utmost respect for him. If he can get fully healthy over the bye week and keep getting more comfortable with his receivers as the season goes on, I like Marcus' and the offense' chances to do some serious damage to opposing teams. Hang in there Titans fans! We are in a great spot heading into the 2nd half of the season! I'm an eternal optimist and have nothing but love for the Tennessee Titans and this first-class organization! Keep up the great work Jim!
Jim: Hey Grant. Appreciate the insight. Hope all is well!
---
Steven Crosio from Brick, New Jersey
Question: With Corey Davis and Jonathan Cyprien back, will we see a stronger Titans Offense or Defense or Both or Neither?
---
Justin Jones from Silver Spring, Maryland
Question: I have a few questions and maybe you can help answer them. I know the playcalling has been different due to the injuries at the receiver position, DeMarco Murray and Marcus Mariota, but do you think we will see a more up-tempo offense after the bye when players are more healthy? Will Jalston Fowler be more involved in the offense, I think he can be a productive pass catcher if we utilize him a little more? Last question, I know we want to establish the run and make that our identity, but is there a chance we can utilize the pass (maybe short passes) to open up the run game? It seems as if Terry Robiskie focuses on the run a little too much and we become predictable (it seemed like he ran the ball every first down of the Cleveland game) and can we please, please stop doing this jet sweeps and pitch plays, its killing us.
Jim: Hey Justin. Improved health will definitely open things up. DeMarco has been taken off the injury report, so that's a good sign. As for Fowler, I think his role will remain the same. Coaches like him, and he'll get opportunities, but they'll pick their spots. And I do think you'll see some short passes mixed in as Corey Davis opens things up downfield.
---
Mike Gabris from Waipio, Hawaii
Question: Hey Jim. I've been following Marcus Mariota since high school. Watching Monday Night Football, John Gruden said "Tennessee Titans are not using Marcus to his full athletic ability". I know coach wants to be known as "smash mouth football", seems to me that they been playing catch up the 2nd half of all their games they won.  After watching titans playing the Browns, didn't look like they wanted to beat up on the Browns. I would hate to see the Titans miss the playoffs this year again. I think they should go to the 2 min offense at least every other drive?
Jim: Aloha Mike. Well, Jon Gruden was right. Mariota wasn't as his full athletic ability, because he was hurt, and not 100 percent. The Browns game was ugly, not going to dress it up as anything but a win. But it was a win, and that's the most important thing. And defense and special teams paved the way. As for the two-minute, I could see it sprinkled in more in the future – Mularkey mentioned it as a possibility. Stay tuned.
---
David Garcia from El Paso, Texas
Question: Greetings from El Paso. Do you think that the Titans are going to start opening things up the 2nd half of the season? I understand they are a run first team, but defenses are stacking the line and stopping the run. Personally, the offense is too predictable. They have the weapons to throw the ball, and maybe they wouldn't have so many drop balls or bad passes if they threw the ball more. This would certainly open up the run game. Also, on defense seems like when they get more aggressive and blitz more they do better, will they get more aggressive the second half of the season.
Jim:* Hey David. Well, I've hit a ton on the offense in here. As for the defense and blitzing, I think it will be a game-by-game situation, depending on score and opponent. But the Titans have turned up the heat in games with success. While the sack numbers are down, the pressures are up compared to a year ago. *
Have a great weekend everyone!
TitansOnline.com looks back at the all-time series against the Baltimore Ravens. (Photos, Donn Jones, AP)