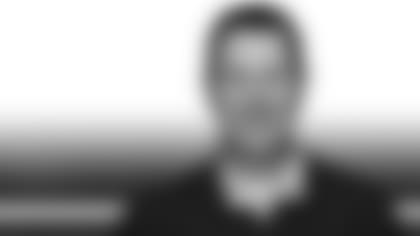 ](http://www.titansonline.com/news/ask-jim.html)

NASHVILLE, Tenn. – Welcome to the bye week for the Titans.
This mailbag, well, it's not taking the weekend off.
Paul Kahele from Honolulu, Hawaii.
Question: Smash mouth didn't get the job done against Dolphins, against the Browns. Marcus Mariota is an accurate passer with a good receivers group. What is holding our offensive from scoring a lot of points? Please be honest. Thanks.
Jim: Aloha Paul. Poor play and execution in the red zone for starters. Plus, a quarterback that's played at far less than 100 percent the past two games – it was Matt Cassell vs Miami, if you remember. Across the board the Titans have had too many inconsistencies on offense. Getting receiver Corey Davis back will help, but the Titans must play better. Mahalo.
---
Bill in Spokane, Washington
Question: Mr. Wyatt. Is the Titan offense any better now than it was in Week 1?  Look at that mess in Cleveland - the teams combined for 17 penalties, 4 turnovers, and zero touchdowns.  Cleveland's defense was overplaying the run, yet the Titans couldn't convert a third-down pass or a one-yard touchdown pass to a wide-open TE. What gives?
Jim: Hey Bill. It wasn't pretty in Cleveland, but it's not really fair to use Cleveland's turnovers and penalties against the Titans. You're right - the Titans didn't score a TD. But 12 of the 17 penalties and three of the four turnovers you mention were made by the Browns. Was it a shaky performance on offense? No doubt. The Titans couldn't run the ball largely because they were outnumbered up front, and the Titans couldn't make them pay in the passing game. I'd like Mariota's chances on most plays with Delanie Walker open like he was, but he rushed it and underthrew him. Forgettable play for sure.
---
Josh Bomar from Knoxville, Tennessee
Question: Hey Jim, Thanks again for all the hard work. I have a couple questions and concerns for you today. First, what do you consider to be the reason for the lethargic starts to these games? I just can't understand why we don't come out with a sense of urgency out of the gate. Also, do you know the reasoning behind why Mularkey elects to receive the ball first every time? With these slow first half starts, it really puts the team behind the eight ball when opposing teams get the ball to start the second half. Also, in your opinion, why is the running game struggling compared to last year? Do you think it has to do with opposing teams knowing what is coming? We have some major issues to address over the bye week. I hope we can figure out a way to turn the struggle bus around. This team has too much talent to be playing like this. Thanks again for your time, and Titan up!
Jim: Hey Josh. You're welcome. The biggest problem with the slow starts has been the team's inability to convert third downs early. It's kept drives from taking off, and put the offense in a rut. Mularkey has been taking the ball because he expects better, but it hasn't happened. As for the running game, it's been really good or bad. In three games the Titans have gone for at least 168 yards – Jacksonville (179), Seattle (195) and Indy (168). But they've been less than 100 rushing yards in four of the seven. They had to abandon the run after falling behind in Houston, but there's no doubt they're looking for more consistency in the run game. And when teams stack the box and dare them to run, the Titans are going to have to make them pay.
---
Adam Westmark from Coos Bay, Oregon
Question: Jim.  My question is on the passing game.  Last year the Titans receiving core struggled to make contested catches with the exception being Matthews.  Delanie flat missed a couple balls this week that he normally catches and Mariota missed him in the endzone.  Yes there were some catches that were contested, however these guys get paid big bucks to catch the football especially when it hits them in the hands.  Shoot, Henry looked at his hands like they were cursed when he dropped a ball that should never be dropped.  My point is:  The game could have been completely different if they made half the catches they flat dropped.  Frustrating to say the least.  Dropping the ball or being unable to make a play on the ball seemed to be CONTAGIOUS this week.  Pass catchers have to step up if the Titans are going to win this division.  Do you think Mike and the coaching staff will address this?  Was this just one really bad game for our receiving core?  I felt like Mariota played great barring two passes, the ball was on the money most of the game.  Do you see this as an issue, or am I way off on this?
Jim: Hey Adam. Fair point. The Titans dropped too many balls in Cleveland, no doubt. I counted at least four drops, and so did the folks at Pro Football Focus. I saw an interesting stat from PFF on Monday morning – Titans receivers had four drops vs Cleveland after being credited with zero the first six weeks of the season. So that's a sign of it being just a bad day. The team definitely needs to avoid repeat performances like the one in Cleveland.
---
Michael Newsome from Drexel, North Carolina
Question: Hey, Jim.  The team really impressed (vs. the Browns).  I know a lot of people are going to be down on them for not getting in the end zone and needing OT to beat an 0-6 team, but everyone has to remember that the run game is the foundation of our team and we went on the road with leg injuries at QB and RB during a short week against the #6 rush D in the league.  Even though they kind of stalemated the foundation of our team, we still gutted it out and found a way to win.
Now, I'm very excited!  We got above .500 before the bye week, maintained our #1 spot at the top of the division (thanks to the head-to-head tie-breaker), and have 13 days to get healthy.  With Murray and Mariota getting healthy and the prospect of Davis making his return, what kind of game-changer do you see in this bye week?  Coming into week 7, we were the #10 scoring offense in the NFL, so I can only image what having Davis in the mix is going to do to those numbers!
Jim: Hey Michael. Well, the most important thing coming out of Cleveland was the win. The Browns have now lost four games by three points each, including a three-point loss to the Steelers. I'd rather win ugly than lose pretty every day of the week. Getting Mariota and DeMarco Murray healthy will help for sure, and Corey Davis will be a game-changer, no doubt. With back-to-back home games against the Ravens and Bengals, the Titans have a chance to start stacking wins. Does the team need to play better moving forward? Yes. But the team is in a pretty good spot right now. If you don't believe it, look at the records of teams across the AFC.
---
Ethan Gordon from Trenton, Tennessee
Question: Do you think Derrick Henry will be the Titans starting running back?
Jim: I think DeMarco Murry and Derrick Henry will both continue to play. Some days Murray will lead the way, and on other days it will be Henry. But as Murray gets healthy, I expect him to have more success and earn more carries. Murray performed better in Cleveland, there's no doubt about that one.
---
Darin Finkelstein from Chatham, New Jersey
Question: Hey Jim. A victory is a victory but.......
Seems like the Titans were having their way passing against the Browns but they continued to try to pound the ball on the ground.  This coaching staff is stubborn and does not flex to what the other team is giving them. I actually felt I was having a flashback to watching a game coached by Jeff "field goal" Fisher...Very exciting that Corey Davis may return after the bye.   Do you believe this coaching staff has the potential to maximize Corey's skills?  After the Browns game and the complete void of an aggressive passing attack I am skeptical.  Thoughts? Thanks.
Jim: Hey Darin. Well, Davis has played one full game and he made a big impact (six catches, 69 yards) in that one after missing all of the preseason. So yes, I expect him to make an impact. Coaches know how talented he is, and they'll find a way to get him the football. Mariota threw in his direction 10 times against Oakland, which was a team high.
---
Drayden Rupe from Layton, Utah
Question: Jim how's it going and hope all is well. Second time writing in and these questions are going to have some humor with them so be prepared! I noticed with the most recent interview with Jon Robinson he has the start of a beard growing in. What is up with that, is it superstitious? Titans keep winning he keeps growing? Also I might add he looks better with a beard and only because when he is clean shaven he looks like Will Ferrell which is someone I can stand to listen to or watch. So my vote is keep the beard ha ha! While on the celebrity look a likes have you heard anyone compare Coach Mularkey to Kevin Costner? Ha ha Hope you have a great weekend.
Jim: *Hey Drayden. Well, I've never heard anyone compare Jon to Will Ferrell. Not sure about that comparison, and not sure how you can't stand Will Ferrell?!? Ever seen Old School or Elf? As for Mularkey/Costner, have definitely heard that one before. Mularkey tells a funny story about folks mistaking him for Costner once on a cruise. It makes me think: Wonder if Costner has ever been approached by Titans fans asking about play-calling or his thought process behind using Murray/Henry?  *
---
Jason Damewood Mount Juliet, Tennessee
Question: Jim. So great having you as part of the Titans organization. My question is something that frustrates me and has for some time. When the offense is on a two-minute drill, Marcus Mariota's numbers are incredible. With this in mind, why don't we a hurry up offense....ever! Thanks for all you do.
Jim: Hey Jason. I appreciate it. Just the other day Mularkey was asked about this same subject in his post-practice meeting with reporters. He said it's in the offense, and they practice it very day. So maybe it's something he could use as a spark on occasion? Stay tuned.
---
James M from Honolulu, Hawaii
Question: Jim, what a win is a win.  Again slow out of the gate...in fact the whole game.  Marcus usually thrives in a hurry up offense.  Have the coaches considered going to the 2 minute offense for the first quarter?
Jim: Aloha James. Well, if you've made it to here, you've seen my answer to Jason's question on subject. Thanks for the question. You guys – and the reporter – are on the same wavelength. Mahalo
---
Scott Taylor from Dayton, Ohio
Question: Mr.Wyatt. I want to thank you for all that you do to inform us TITANS fans & answering our questions no matter how silly they my be lol I will try not to use to many period..... this time.
First and foremost I want to say congrats to the team on a win no matter how pretty or ugly it seems a win is a win. Having said that we got a lot of work ahead of us even though we have the easiest schedule going with last yrs win & losses from last yr that was last yr this is another yr and we all know that it is the N.F L and things change from wk 2 wk and teams that weren't that good last yr are a different team this yr and I see a rough rd ahead if they don't figure out how to get into the end zone we beat 2 teams that have a 2 - 10 record and barely beat them and we got a long ways to go yet 9 games left and we are running neck to neck with the Jaguars & Texans and both of those teams are picking up momentum as they go so on to my questions
Q #1 Is M.Mariota #8 regressing b/c of his injury last yr he seems like he is overly cautious which is kind of understanding having any bone broke is no fun (ask me I no 56 broken bones in my lifetime no fun at all ) but but I had get over my fear and I hope M.M #8 can do the sameQ#2 is my greatest T.E D.Walker #82 OK I didn't like to see him go down he is 1 of the most reliable players we have hope he is ok (prayer always for the team ad players)
That all I have to ask at this time hope they can figure out what going wrong on offense and red zone M.M had or still has the best red zone record love to see him keep it up Well want to send a big thanks to 2 players that both deserve the game ball and that is K.Byard & R.Succop for a job well-done 3 int & 4 field-goals great going guys keep up the great work and good luck on the remaining season. Well Jim did I do it without too many period..... lol have a great 1 and again thanks 4 all that you do
Jim: Hey Scott. Well, that was an impressive run without commas or periods!
Let me fly through these:
1. I don't think Mariota has regressed. He's been injured, and without his legs he's not the same guy. I heard from a lot of folks upset that he didn't play through the hamstring in Miami. Well, he's played through the hamstring the past two weeks and now it's probably easier to understand why he didn't play vs. Miami, when he was really hurting and limited. As his hamstring improves, he'll get back to being himself.
2. Delanie Walker is dealing with a bone bruise, so it could be worse. There's a chance he could be back for the Ravens game. Keep your fingers crossed.
3. Will pass along congrats to Succop and Byard.
---
Ryan Ward from Erie, Pennsylvania
Question: Hey Jim talked to you earlier in year about me going to titans vs Steelers game for Thursday night football also just now bought front row tickets to the titans browns will be in section 109 right behind the titans so look out for me I will have my mariota jersey on can't wait!
Jim: Hey Ryan. Give me a shout if you see me! Should be a fun night.
Have a great weekend everyone!