**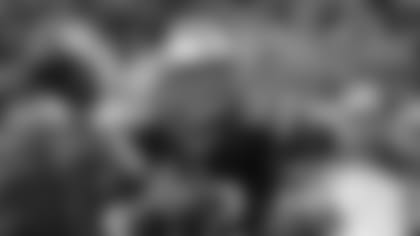 A week after facing Peyton Manning, the Titans face another elite quarterback in the Patriots' Tom Brady.
NASHVILLE, Tenn. --** The
New England Patriots
haven't exactly been thrilled with their uneven start, but they're far from the NFL's most disappointing team in 2009.
That's almost certainly the Tennessee Titans, who will have to win Sunday in Foxborough if they hope to avoid a shocking 0-6 start.
After missing last postseason, the Patriots (3-2) were hoping for a quick return to prominence this year with quarterback Tom Brady back in action following knee surgery, but they've struggled with consistency on both sides of the ball and their bid for a third straight win fell short last Sunday in a 20-17 overtime loss at Denver.
However, their problems pale in comparison with those of the Titans, who would double their loss total from all of 2008 if they lose at New England.
Tennessee (0-5) won its first 10 games last season and earned the AFC's top seed with a 13-3 mark, but is already a longshot just to return to the playoffs as its 2009 campaign continues to get worse.
"We've made our own mess," Titans coach Jeff Fisher said. "We have to find our way out of it."
After losing their first two games by a field goal each, the Titans' margins of defeat have gotten bigger each of the last three weeks, capped by a 31-9 home loss to Indianapolis last Sunday night.
"As far as a quick fix is concerned, it's not there," Fisher said. "You keep doing what you're doing. You can go back, you look at the games. You correct them. You move forward."
Tennessee's defense allowed an average of 14.6 points to rank second in the league in 2008, but with lineman Albert Haynesworth gone its opponents are nearly doubling that number this season as the Titans rank 29th in scoring defense.
The offense has also had problems, with backup quarterback Vince Young replacing the struggling Kerry Collins late against the Colts and going 0 for 3 with an interception. Collins has seven interceptions in five games -- as many as he threw all of last season -- but Fisher said he remains the starter.
Explosive running back Chris Johnson, meanwhile, was held to 34 yards on nine carries against Indianapolis, and hasn't found the end zone outside of an outstanding Week 2 performance against Houston.
"We need to run the football better. I would start there," Fisher said. "We run the football better, then all those other things happen down the field."
That may be harder against New England now that linebacker Jerod Mayo has returned from a knee injury, but Mayo couldn't help the Patriots' defense tighten up at key moments in Denver.
The Broncos tied the game with a 98-yard touchdown drive in the fourth quarter, then scored on the opening possession of overtime. New England was especially soft against the pass as Denver's Kyle Orton went 35 for 48 for 330 yards and two touchdowns.
"We have to get better than what we played against the Broncos. We have to play better, have to coach better, do a lot of things better," defensive coordinator Dean Pees said. "We had some opportunities to make some plays which could have really made a big difference in that game and we fell short."
New England may turn to a familiar face for help Sunday after signing 40-year-old linebacker Junior Seau this week, although it's unclear if he'll be in uniform.
The Patriots would like better performances from some of their other veterans -- including Brady, whose numbers have been unspectacular as he tries to round back into form after missing nearly all of last season with a knee injury.
One reason is the lack of production from Randy Moss, who has four total catches in the last two games and only one touchdown all season after catching an NFL-record 23 from Brady in 2007. He had five catches of more than 50 yards that season, but his longest reception this year is 36 yards.
"Coach hammered into us (Wednesday) that we haven't had a pass over 40 yards yet this year in five games," Brady said. "It's something that I've got to do a better job of."
The duo will try to exploit Tennessee's defense, which ranks 31st in the league against the pass. Defensive end Jevon Kearse was inactive and left the stadium last week despite not being on the injury report, and the Titans' injury-riddled secondary has been without cornerback Cortland Finnegan (hamstring).
It should also help that the Patriots could play their next two games against winless teams after their first five opponents each were unbeaten entering their meeting with New England. They face Tampa Bay next week in London.
The Patriots could be lacking left tackle Matt Light (knee) against Tennessee after he left Sunday's game and missed practice time this week. Running back Fred Taylor (ankle) will also remain out.
This will be the Titans' first visit to Gillette Stadium since a 17-14 loss in a divisional playoff game Jan. 10, 2004. New England is 3-0 at home this season.