NASHVILLE, Tenn. —Titans linebacker Colin McCarthy will host a free, one-day football clinic for high school football players for the second year in a row.* *
The Colin McCarthy High School Combine Clinic is scheduled for May 10 at Quest Sports Center in Brentwood, which hosted McCarthy's first clinic last July when the center celebrated its grand opening.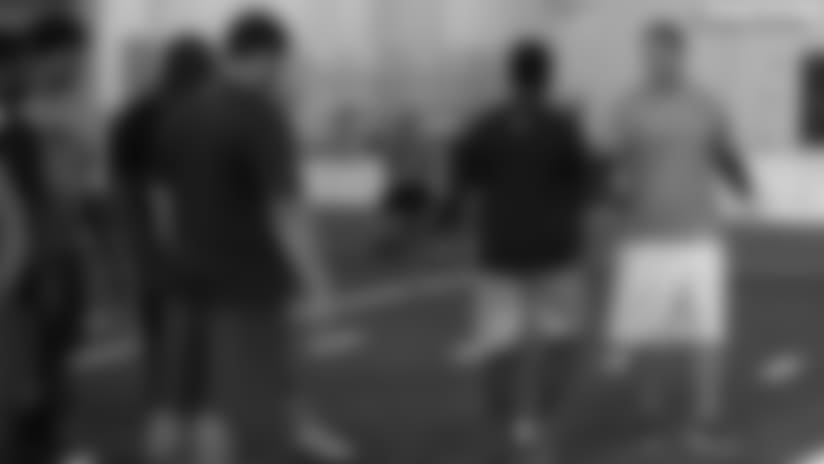 Colin McCarthy guides high school players through a drill. The Titans linebacker is hosting the second-annual Colin McCarthy High School Combine Clinic in May.
McCarthy and members of the training staff will lead players through various drills and testing stations similar to the NFL Combine, helping guide the players on how to perform their best during evaluations. The 2011 fourth-round draft pick is preparing for his fourth pro season and modeled the clinic after one in which he participated as a high school player in Florida before playing collegiately at Miami.
"I wanted to create the opportunity to work with high school athletes to provide skills training and encouragement," McCarthy said in a press release. "Last year we introduced this clinic to student athletes in the area, and the response was fantastic. I was able to participate in a similar clinic when I was in high school, and it was a real advantage for me. I'd like to give the same opportunity to these athletes who want to take their training and knowledge to the next level."
The clinic is free and open to players across the region, but space is limited. Click here for more information and registration details.