NASHVILLE, Tenn. —** The Titans supported their long-time partnership with Pinnacle Financial Partners by hosting a fourth orientation for new associates at Nissan Stadium on Thursday, Sept. 28. The orientation focuses on the firm's mission, vision and values.
Pinnacle Financial Partners recently earned a place on Fortune Magazine's list of the 100 Best Companies to Work which marked the eighth national workplace award in the firm's history. The ranking is based on employee ratings of workplace culture, including the level of trust they feel toward leaders, the pride they take in their jobs and the camaraderie they experience with co-workers. Now they are once again in the pages of Fortune magazine as one of the best places to work. This time, the firm placed No. 6 on the list of the nation's Best Workplaces for Women.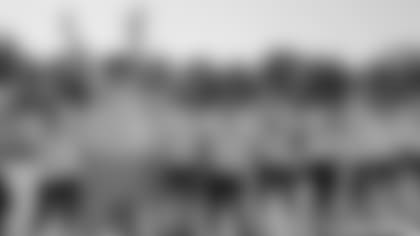 Female associates at Pinnacle outnumber their male counterparts by more than two to one at 1,547, including nearly 200 managers, supervisors or executives. The No. 6 ranking is based on survey results looking at how women rated the organization in more than 50 areas, including respect, fairness, management and camaraderie. The goal was to consider whether women have as positive an experience as the men of the company. That takes into account an index of factors where women often lag their peers, like access to meaningful work, fair pay and plans for a future with their organizations.
Among all companies on the list, 95 percent of women surveyed describe the organizations as a friendly place where they are proud to tell others they work. They are also five times more likely to plan a long-term future with their employers when they say they're treated as full members of the team.
One of the reasons Pinnacle made the list is because of the programs they put together for new associates. It is their vision to be the best financial services firm and the best place to work in Tennessee.
The orientation is conducted by Pinnacle's President and CEO Terry Turner and other senior leaders. It focuses on building teamwork and providing a clear sense of the Pinnacle culture, which ensures the associates all share the same goal. The interactive orientation culminates with a half day of team building exercises, including "going over the wall," which is taken literally: teammates help each other scale a 12-foot, flat-surfaced wall. The exercises focus on two of their most important values – partnership and results – to have associates work together to accomplish extraordinary things.
"We do this for all the new associates at Pinnacle in an effort to inculcate our culture and help them understand our mission, vision, values, build teamwork and a core," said Turner. "We began the orientation process with the first 34 people that we had in the company. We opened our doors on Oct. 27, 2000 and the group of 34 fundamentally went through the same exercise. It was great fun and so effective building teamwork, partnership and helping people to understand the values of our company and how we do business."
Pinnacle has previously won national workplace honors from Fortune on the Best Medium-sized Workplaces list (three times), as well as from American Banker (four times). The firm has also won more than a dozen local workplace awards, including 10 from the Nashville Business Journal before retiring from the program in 2014. This is the first year the firm has been eligible for Fortune's 100 Best Companies to Work For list, which evaluates firms with at least 1,000 employees.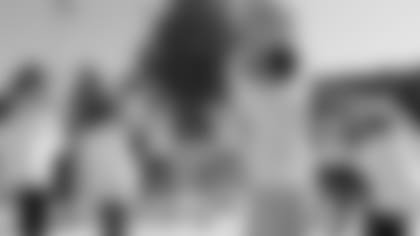 "Terry and I have worked on our culture together for 17 years now," said Jerry Hampton, Pinnacle's executive vice president. "We have done the orientation roughly 80 times now. Our culture is unbelievably important to us. It's who we are an it's what makes us different. I know very few CEO's that would take 36 days out of their calendar year to spend on teambuilding and orientation. That says it all! Aside from orientations, we have company picnics, anniversary parties and all kinds of things throughout the year that promote teamwork."
"We compete with generally large regional national banks and try to win based on our ability to give service and advice," said Turner. "In a service business, it's impossible to create a service experience with people who aren't engaged and who don't care what's going on. Our desire to start with our associate experience to get them excited and engaged. If we can do that, we can create a great experience for our clients.
When we started our bank, we said we wanted to be 'Nashville's bank' and 'Tennessee's bank' and there's no better partnership than the Tennessee Titans. They are clearly Nashville's team and Tennessee's team. The synergy has been great and we love the partnership. I tell people all of the time that I've had these kinds of partnerships over a long career but I've never had one that is as fun and effective as we have with the Titans. They've been genuine partners who have worked hard to benefit us."
"It's always a pleasure to help our friends at Pinnacle!" said Ralph Ockenfels, vice-president, Marketing and Broadcasting & Digital Rights, Tennessee Titans.  "They have been chosen and recognized as one of the best places to work both locally and nationally for so many positive reasons.  We are thrilled to have some of their new employees come to Nissan Stadium to begin their employee orientation in such a unique way."
Pinnacle associates say, "going over the wall" is one of their favorite Pinnacle memories. New associates leave these experiences with a personal sense of ownership in the firm's mission, vision and success.
About Pinnacle Financial Partners
Pinnacle Financial Partners provides a full range of banking, investment, trust, mortgage and insurance products and services designed for businesses and their owners and individuals interested in a comprehensive relationship with their financial institution. The firm earned a place on Fortune's 2017 list of the 100 Best Companies to Work for in the U.S., and American Banker recognized Pinnacle as the sixth-best bank to work for in 2017.
The firm began operations in a single location in downtown Nashville, TN in October 2000 and has since grown to approximately $20.9 billion in assets as of June 30, 2017. As the second-largest bank holding company headquartered in Tennessee, Pinnacle operates in 11 primarily urban markets in Tennessee, the Carolinas and Virginia.
Additional information concerning Pinnacle, which is included in the NASDAQ Financial-100 Index, can be accessed at www.pnfp.com.
Titans support Pinnacle Financial Partners orientation for new associates at Nissan Stadium. (Photos: Lynne McCracken)