NASHVILLE, Tenn. — The Tennessee Titans welcomed high school students from Tennessee, Kentucky and Alabama to LP Field on Tuesday for the second Titans Learning Lab.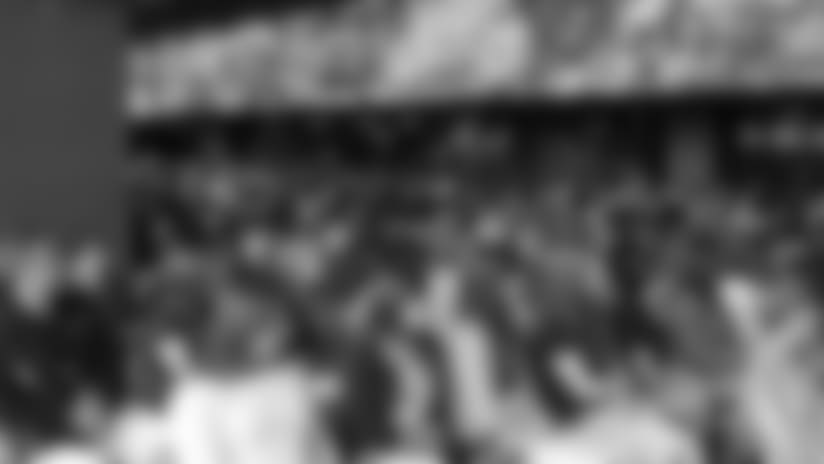 ](http://www.titansonline.com/media-center/photo-gallery/High-School-Students-Attend-Second-Titans-Learning-Lab/088cc969-44aa-479b-a306-7b4886211da2)
Students listen to the opening session of the Titans Learning Lab at LP Field. Click here to see a slideshow from the event.
Students visited different spots of the stadium, including the Titans' locker room, the playing surface, the postgame interview room, the press box, the club level, a suite and the service level in groups.
Titans employees from multiple departments of the organization led discussions that explained their responsibilities and gave students information on how their careers began.
"We wanted to give high school students an introduction to different elements of what makes an NFL team work outside of players and coaches," said Josh Ward, Titans ticket sales manager.
"Voice of the Titans" Mike Keith, who is more formally known as the director of broadcasting for the Titans, gave the opening remarks and explained his career progression before the rotational group sessions.
Titans VP of Business Operations and Sales Stuart Spears explained the planning and coordination involved in making Titans road trips run as smoothly as possible, and LP Field General Manager Walter Overton explained the logistics of hosting home games.
Stephanie Atkins, manager of ticket operations, explained the sales and service components of building relationships with ticket holders, as well as the development of Titan True, the new official women's fan club. Pete Nelson, mascot coordinator, displayed multiple props used by T-Rac as he described the antics the big raccoon utilizes to entertain fans.
Media relations assistant Jared Puffer described how the public relations department works as a liaison between players and coaches and the media and public, and Titans Online's Amie Wells explained her coverage of the team that she provides for the website and for Titans All-Access.
Many of the students are involved in extra-curricular activities such as DECA or Future Business Leaders of America, and Ward said the goal was to make the lab applicable to what they are studying and provide a starting point for students who decide they would like to pursue careers in sports.
Keith said several of the tips could be transferred to pursuit of other careers. He said the lab extends the mission of the Titans to be a "resource for all sorts of people in the community" since the organization moved to Tennessee in 1997.
"We've worked with numerous charities. We've done things to promote football in a lot of different ways, but through programs like T-Rac's Tennessee State Parks school program and what's being done through the (Southeast United Dairy Industry Association), we're spreading good messages that way and this is another program like that," Keith said. "That's what I love, another way we're able to use scope of the NFL and of professional football to show young people a different side and provide them a unique experience."
In addition to the tour, attendees received a ticket to the Titans' season finale against the Houston Texans and a #TitanUpTLL T-shirt for less than $30. The Titans are scheduled to hold another Learning Lab on Nov. 5.
Keith said had such an opportunity existed when he was in high school in Franklin, he would have lined up "at 5:30 in the morning" because "that's the opportunity I think it is."
"I saw some faces of students who were looking at it exactly that same way, as what a unique opportunity and a cool thing," Keith said. "I'm just really proud that the ball club takes the time to put that sort of effort together in season for those young people. I just think it's a big deal."