NASHVILLE, Tenn. -- Ingle Martin of the Christ Presbyterian Academy Lions has been named the 2014 Titans High School Football Coach of the Year after completing a perfect 15-0 season and winning the school's third state championship and first since 2002.
"It's an extremely nice blessing and I would not be receiving this (Coach of the Year Honor) had I not been fortunate enough to coach really good players and work with some great high school football coaches on our staff here at CPA," said Martin. "Each Coach, individually and as a group, has done a tremendous job in our four years here at CPA and we are very proud of the types of kids that have played for us."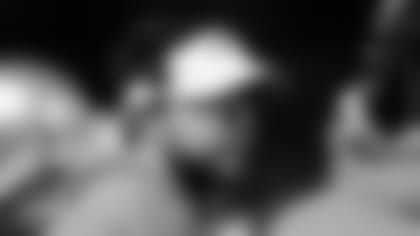 Martin coached the Lions to a 7-0 victory over Class 3A state powerhouse Alcoa High School. In addition, during this year's post-season, the Lions outscored their opponents 189-35 and posted 3 total shutouts.
Martin has used his experiences from his time as a high school athlete, on the collegiate level as well and in the National Football League, to build a first rate program. Coach Martin is a great example to players and has a willingness to teach not only the game of football but to meet his young men where they are and achieve a common goal together.
This season, winning the Titans High School Coach of the Year was a culmination of a magnificent job leading to a state championship. A grant of $2,000 will be awarded to the Christ Presbyterian Academy football program in Coach Martin's honor.
"This award highlights the significance of the Titans commitment to youth football as well as the TSSAA," said Titans general manager Ruston Webster. "We are proud to honor Coach Ingle Martin as the 2014 Tennessee Titans High School Coach of the Year."
Coach Martin will be recognized during the Titans-Colts game on Dec. 28, where the Titans will also recognize the ten 2014 Titans Coach of the Week honorees. The Coach of the Year and all ten Coaches of the Week will be available for interviews /photos in the Titans post-game interview room at 10:45 a.m. Dec. 28.
All weekly winners were based on their efforts towards the safety of the game and their involvement in USA Football Heads Up, and other measures designed to make the game of football safer. To learn more about the USA Football Heads Up program, please click here (http://usafootball.com/headsup).
2014 Titans Coach of the Week winners:
Week 1: Rodney Saulsberry (Whitehaven High School)
Week 2: Barry Liles (Claiborne High School)
Week 3: Paul Brenner (Zion Christian Academy)
Week 4: Brian Gwyn (Brainerd High School)
Week 5: Charles Rathbone (Page High School
Week 6: Todd Hood (Clarksville Academy)
Week 7: Randy Griffith (Fayette Ware High School)
Week 8: Greg Wyant (Siegel High School)
Week 9: Troy Fleming (Concord Christian High School)
Week 10: McKale Jones (Westwood High School)
Previous Titans Coach of Year winners:
1999: Jim Wilson, Glencliff High
2000: Tom Weathers, Red Bank High
2001: Ralph Potter, McCallie High
2002: Robert Lassiter, Gallatin High
2003: Jeff Morris, Milan High   
2004: Buck Coatney, Knoxville Fulton High
2005: George Quarles, Maryville High  
2006: Philip Shadowens, Smyrna High                   
2007: Ralph Thompson, Maplewood High
2008: Scott Blade, Hillsboro High            
2009: Anthony Crabtree, Beech High
2010: Gary Rankin, Alcoa High                       
2011: James Counce, Henry County High
2012: Rodney Saulsberry, Whitehaven High School
2013: Darren Bowling, Union City High School