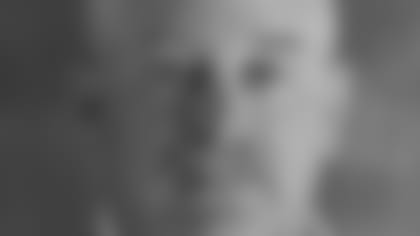 NASHVILLE, Tenn. --** The Tennessee Titans announced today that Gary Rankin, head football coach of Alcoa High School has been named the 2010 Titans High School Football Coach of the Year. The Alcoa Tornados (15-0) defeated the Goodpasture Cougars (13-2) 56-14 to capture their seventh consecutive Class 3A State Championship.
Rankin's Tornados opened the game with eight consecutive scoring drives to take control of the game with a dominant running game.  Vanderbilt Hambrick, a Titans Mr. Football Award finalist, rushed for a game-high 180 of Alcoa's impressive 312 total yards rushing to dominate the game.
"Winning here starts with a great community and it starts there," Rankin said.  "Our kids take a lot of pride playing for this program and representing Alcoa High School.  We had a great group of kids this year and to win seven consecutive state championships is extremely rare.  I doubt it will ever happen again; you just have to be good and lucky. It just has been a great run the past seven years."
Through the Titans Foundation, team owner K.S. "Bud" Adams, Jr. will make a $2,000 contribution to the Alcoa High School football program in Coach Rankin's honor.
"High school football enjoys a great tradition in Tennessee," said Adams.  "That tradition is based not only on the outstanding quality of play but on the devotion of their coaches who continue to develop high school football players into young men of strong character.  I'm very pleased to underwrite this program that recognizes the efforts of so many talented high school coaches across the state!"
Coach Rankin will be the team's guest at the Titans vs. Houston game on December 19th when the team also honors all 2010 Titans Coach of the Week winners!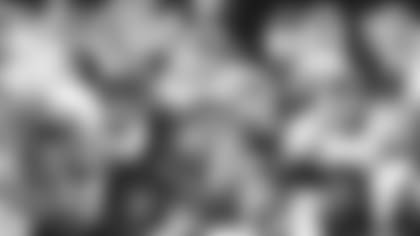 Rankin led Alcoa High School to its seventh consecutive Class 3A State Championship with a 56-14 victory over Goodpasture.
Also receiving strong consideration in this week's poll was Columbia's Vance Belew, whose team had an emotional win capturing their first state title over Hendersonville 28-7 on the same day a member of his team died of colon cancer.  Also gaining support for the Coach of the Year was Caine Ballard of Greenville High School following his team's first ever state title with a victory over Memphis Trezevant 60-12

Now in its 12th season, the Adams has awarded more than $137,000 from the Titans Foundation to football programs across the state in honor of the Coach of the Year and Coach of the Week winners.

"High school football coaches can play a role in the lives of their players that will have lasting results," said NFL director of football operations Gene Washington.  "A competitive spirit, good sportsmanship and character development are some of the issues confronted on a daily basis by football coaches.  We are thankful for the many coaches around the country who assume such a demanding role."

The criterion for selection includes the coach's impact on his team, school and community.  A statewide media panel votes each week to determine the weekly winner.  All high school football coaches in Tennessee, regardless of their school's size, league, or division, are eligible to be selected each week.  The program is designed to recognize high school coaches who transform, through their hard work and dedication, student-athletes into the best possible football players and citizens in their community.

PREVIOUS COACH OF THE YEAR WINNERS

1999 Jim Wilson, Glencliff High
2000 Tom Weathers, Red Bank High
2001 Ralph Potter, McCallie High
2002 Robert Lassiter, Gallatin High
2003 Jeff Morris, Milan High
2004 Buck Coatney, Knoxville Fulton High
2005 George Quarles, Maryville High
2006 Philip Shadowens, Smyrna High
2007 Ralph Thompson, Maplewood High
2008 Scott Blade, Hillsboro High
2009 Anthony Crabtree, Beech High

2010 COACH OF THE WEEK WINNERS

David Martin, Goodpasture Christian High
Don Coady, Westview High School
Jim Wilson, East Literature High School
Keith Henry, Coalfield High School
Glen McAdams, David Lipscomb
Jay Gore, McGavock High School
Scott Hewitt, Dresden High School
Philip Shadowens, Blackman High School
Bryant Hollingsworth, Lexington High School
Brad Conley, Gibbs High School