NASHVILLE, Tenn. — Titans fullback Collin Mooney is sharing the importance of discipline and persistence through multiple walks of life with young people.
Mooney on Friday reached the midpoint of a two-week tour through high schools in Tennessee and Kentucky as he continues his commitment as a captain in the U.S. Army Reserve. He is helping Army Recruiting Battalions and answering questions about attending the United States Military Academy (West Point), serving in the Army and playing professional football.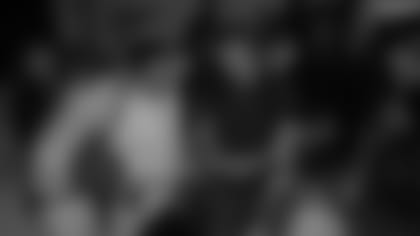 "Most of the questions are about how you handle being in the Army Reserves and playing football at the same time. I just let them know that football is my main job and what I do 50 weeks throughout the year, and there's two weeks where I join the Army and help them out," Mooney said. "They're interested in how that works, they're interested in my daily schedule, as far as training and working out, so I give them a little insight into what it's like to be in the NFL and be in the Army as well.
"Part of my message, my two big things are discipline and persistence. That's part of my story and where I came from, and just letting them know those things were in me but it was really the Army and West Point that really brought it out tenfold in me," Mooney continued. "That drive and never-quit attitude comes from my Army experience, and then the discipline side as well, of just being disciplined enough to get the workouts in and stay on top of my game and get where I am now."
Mooney joined the Titans in 2012 as an undrafted rookie after serving three years of active duty. He spent most of that time as a Field Artillery officer at Fort Sill, Okla., after he finished at West Point and set the single-season rushing record for the Army Black Knights in 2008. Mooney spent most of the 2012 season on the Titans' practice squad, but he returned in 2013 and started four of the 12 games he played. Mooney blocked in the running game, caught six passes for 32 yards out of the backfield and played a significant role on special teams. A knee injury ended Mooney's season early, but he's recently been cleared medically after rehabbing the injury.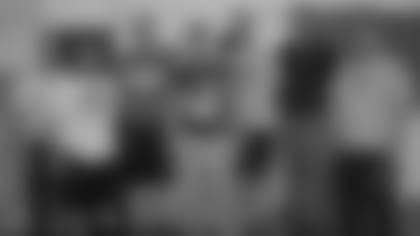 The Titans' offseason program will begin April 7, and Mooney said he's looking forward to learning more about the changes that new coach Ken Whisenhunt plans to make.
"I think I'm ready to get back to work," Mooney said. "You kind of get that itch later in the offseason to get back with the team and get back to work. I've had enough rehab and rest, so I think I'm ready for the real deal."
Mooney embarked on a similar tour in 2013 and received an achievement medal for the work he did. He said he wants to continue to explain what is possible in the military and Army Reserves.
"You're able to do what you love and pursue what you love, and you're also able to serve your country and that's also something I love, being in the Army and serving my country, so you're able to do two things at once," Mooney said. "I kind of tell them my story and how I got to where I am, and maybe, hopefully, inspire somebody along the way with my story and how I got to where I am now."