**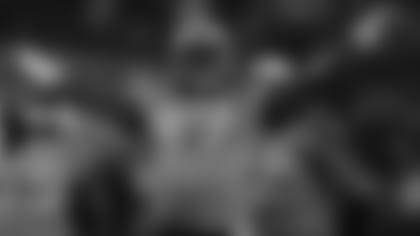 DT Tony Brown will remain a Titan after agreeing on a three-year contract extension.
NASHVILLE, Tenn. --** The Tennessee Titans and defensive tackle Tony Brown agreed to a three-year contract extension worth $17 million Thursday to keep the restricted free agent with the team.
The Titans had tendered Brown at a first-round level worth $2.61 million, and team officials and his agent had been working on a long-term deal since February. They finalized the details Thursday of a deal paying Brown $7.5 million this year, and agent Martin Magid said Brown was on his way to sign the deal.
The 6-foot-3, 290-pound Brown also has played for Carolina, Miami and San Francisco and is entering his sixth NFL season and missed out on unrestricted free agency with the collective bargaining agreement in its final year. That forces players to have six full seasons instead of four to become unrestricted and able to sign with any team.
Magid said they conceded to a three-year deal and believe Brown will get another NFL contract in his career. Tennessee is a good fit now for the Chattanooga native who played at Memphis in college.
"I don't think that was the ultimate factor. As a restricted guy, you've got some handcuffs on you," Magid said. "We worked hard to get it done, myself and the Titans. They've been very cordial through it, and you agree to disagree. At the end of the day, we came to a conclusion and Tony's pretty happy."
Brown originally was picked up in October 2006 to fill in during Albert Haynesworth's five-game suspension. He earned an extension in 2007 that kept him on the roster through 2009. He has 52 career starts with 15½ sacks and ranks seventh among defensive tackles in the league with nine sacks.
He started 15 games in 2009 and had five sacks with a team-high 25 quarterback pressures while being a Pro Bowl alternate.