**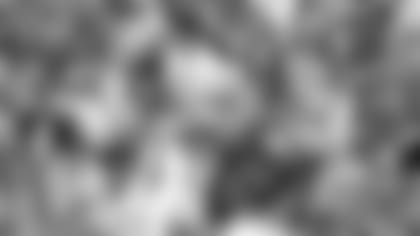 Winners of three consecutive games, the Titans are maintaining their focus on one game at a time.
NASHVILLE, Tenn. --** Listen to the Tennessee Titans talk, and it's clear their swagger is back. So what if they're 3-6?
Chris Johnson talks about Tennessee winning out after an 0-6 start. Linebacker Keith Bulluck says the team once again feels it can beat anyone in the NFL, the same feeling it had when it started last season 10-0.
All the Titans know for sure is they've won three straight, and they want to keep running behind the NFL's top rusher and see if they can spoil the postseason hopes of other AFC teams. And maybe, just maybe, they can play their way into the conversation.
"Right now we are in a situation where we just have to play the rest of our games and if we win them all, maybe something good will happen," Bulluck said. "We're trying to stand in anyone's way who is trying to go to the postseason, so it makes it fun for us."
No NFL team has ever started 0-6 and reached the playoffs. Shoot, no 0-5 team has ever made that kind of recovery. The best anyone has ever done was San Diego bouncing back from an 0-4 start in 1992 to reach the postseason.
But these Titans remember how they made franchise history just last season with that 10-0 start.
"Our goal is to try to go 10-0 in these last games," Johnson said.
It's about to get a little tougher.
The Titans beat Buffalo 41-17 on Sunday to run their winning streak to three, but Jacksonville is the only team from the surge with a winning record. Now, they have to go to Houston (5-4) on Monday night, before hosting Arizona (6-3) and visiting undefeated Indianapolis (9-0).
Coach Jeff Fisher is keeping to the basic approach of one opponent at a time. It's what he preached during the 10-0 and 0-6 starts each of these past two seasons. He said Monday that's exactly what the Titans need to do as they prepare for an AFC South team that beat them 34-31 on Sept. 20.
Asked about his team's positive mood, Fisher said players will talk and have high hopes.
"But the bottom line is this. When we get together as a team, when they return back here, it's all about the next game," Fisher said.
The confidence stems from the Titans getting back to what they do best -- running the ball and playing opportunistic defense.
Johnson is the first running back in the NFL to reach 1,000 yards this season, joining an exclusive club. With his 1,091 yards rushing, Johnson, Jim Brown (1963) and Vikings star Adrian Peterson (2007) are the only players in NFL history to reach 1,000 yards and average 6.4 yards per carry through the first nine games of a season.
"I would say I'm the best back in the league, but that is not my situation to argue about that," Johnson said. "I just got to go out there on the field and prove that and other people will say who is the best back."
The defense has 10 sacks and eight turnovers in the winning streak. Vincent Fuller and Rod Hood each picked off passes and ran them back for touchdowns to seal the win over Buffalo.
"We're just clicking on all cylinders," linebacker Stephen Tulloch said. "The defense is making plays, and we're doing good right now."
Four of the final seven games are at home, and the trip to Houston is a visit home for Vince Young, who looks more comfortable with each start. Young has recorded a passer rating of 90.4 or better in three consecutive games for the first time in his career.
Fisher noted it's a first for a quarterback with this franchise since the late Steve McNair did it in 2003, and McNair was co-MVP of the NFL that season.
"We just have to keep it going," Fisher said.