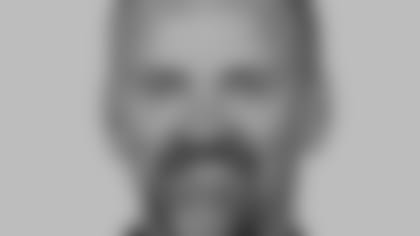 Steve Hoffman was hired as assistant special teams coach for the Titans.
NASHVILLE, Tenn. - The Tennessee Titans hired Steve Hoffman as Assistant Special Teams coach and elevated Arthur Smith to Offensive Line/Tight Ends Assistant.
Hoffman has a long and successful history in the NFL as a special teams coach. He has 23 years of NFL experience as a coach, including stops at Oakland (2012), Kansas City (2009-2011), Miami (2007-08), Atlanta (2006) and Dallas (1989-04).
Last year, as the Special Teams coach for the Oakland Raiders, K Sebastian Janikowski posted the best field goal percentage of his career (91.2%, 31/34) and was a perfect 25/25 for kicks inside of 50 yards. The three previous years (2009-11), Hoffman was the Special Teams coach for the Kansas City Chiefs. In his first year with the Chiefs, the special teams group showed significant improvement, moving from 29th to 12th in the yearly special teams rankings by the Dallas Morning News. Punter Dustin Colquitt posted the top single-season net punting average (40.8) in franchise history and K Ryan Succop tied for the highest field goal percentage (86.2) by an NFL rookie since 1970. Hoffman spent two seasons as an Assistant Special Teams coach for the Miami Dolphins and a season in the same role for the Atlanta Falcons.
He entered the NFL as a Kicking Coach for the Dallas Cowboys in 1989, a position he would hold for 16 seasons. While in Dallas, his specialists established 15 team records and he contributed to three Super Bowl titles. He also doubled as a quality control assistant for the offensive and defensive staffs during his tenure with the Cowboys.
Smith has two years of experience on the Titans staff. His first year was as a Defensive Assistant/Quality Control and last year he served as the Offensive Assistant/Quality Control.