NASHVILLE, Tenn. — Titans coach Ken Whisenhunt will join actor Anson Mount next week for a Q&A fundraiser to help fight Duchenne Muscular Dystrophy.
DMD is a fatal disease, and a cure for it has not been discovered.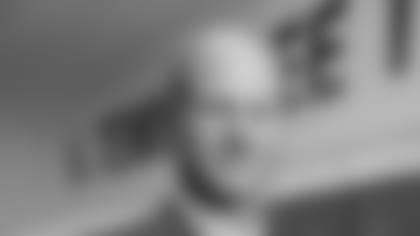 Titans coach Ken Whisenhunt will participate in a Q&A with actor Anson Mount led by sports writer John McClain on April 10 to raise money for the Fighting Duchenne Foundation. Click here for ticket information.
Longtime Houston Chronicle sports writer John McClain will lead the two-hour question-and-answer session with help from Chad Withrow of 104.5-FM The Zone.
Whisenhunt will discuss his experiences in the NFL and the outlook of the Titans just days after Tennessee opens its 2014 offseason workout program.
McClain covered his first NFL training camp (Houston Oilers) in 1977 and has covered the Houston Texans and the NFL. He is a frequent guest on The Zone's programs and is a movie buff. Last year, he hosted a Q&A with Mount and Titans quarterback Jake Locker to raise money for FightDMD.com.
Mount, a native of White Bluff, Tenn., stars in AMC's Hell on Wheels *television series and was in *Non-Stop, a movie starring Liam Neeson that opened in February.
The Q&A serves as a primer for a weekend that also includes the Dunk Duchenne's Celebrity Basketball Game at 6:30 p.m. on April 12 at Dickson County High School. Those scheduled to attend include former Titans Derrick Mason, Brad Hopkins and David Stewart (click here for basketball game ticket information).