**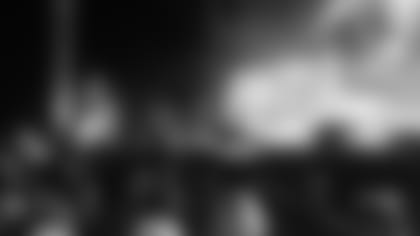 Titans cheerleaders recently joined country music singer Trace Adkins on stage at Harrah's Hotel and Casino in Metropolis, Ill.
NASHVILLE, Tenn. --** On Saturday, October 10th, country superstar Trace Adkins received a surprise from the Tennessee Titans Cheerleaders. While performing at Harrah's Hotel and Casino in Metropolis, Illinois, six cheerleaders joined him onstage for the final song, "Honky Tonk Badonkadonk."
As Adkins sang, the Cheerleaders performed a choreographed dance to the famous song, which peaked on the country charts at number two in 2005.
The surprise was instigated by Trace Adkins' manager, JW Williams and stylist, Bill Vandiver.
"Trace Adkins has been one of my favorite artists for years and having the opportunity to dance on stage with him at a concert has been a lifelong dream of mine," first-year cheerleader Jena said. "Seeing his face as we walked onto the stage was priceless and I will cherish that moment for the rest of my life."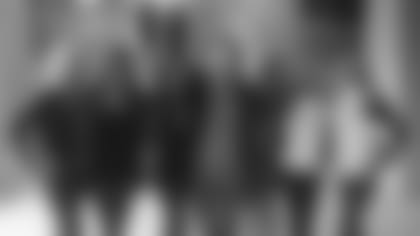 Titans cheerleaders pictured backstage with stylist Bill Vandiver.
An excited veteran cheerleader, Brooke, explained, "Surprising Trace was one of the most memorable moments I've had so far in my four seasons!"
The performance was a huge success and Adkins praised the cheerleaders' performance. He concluded the show by stating to the crowd, "On the seventh day some say God rested, I think he created cheerleaders!"
It was an incredible night for the Titans Cheerleaders and for Trace Adkins.
"The crowd wasfantastic and Trace put on an amazing show," first-year cheerleader Brianne said. " I'll never forget it."