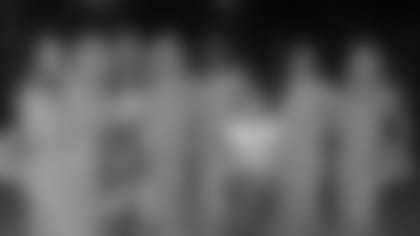 The Leukemia and Lymphoma Society had their annual fundraiser Light the Night on October 7, 2010 at LP Field in Nashville.  All across America and Canada, supporters turn out rain or shine to the Light the Night *walks.  The Titans cheerleaders volunteered at the event as well as participated on a team.  This is the 4th year that the cheerleaders have volunteered at the event and led the walk through Nashville.  The cheerleaders also helped raise money for "Team FlipNRobin," a Light the Night team in memory of Robin Roach Towe, a former Nashville Kats Cheerleader, who lost her battle with leukemia in 2003. *A sea of lighted balloons, white (for survivors), red (for supporters), and gold (in memory of loved ones lost to cancer) filled the air as the Titans Cheerleaders led the way around the course!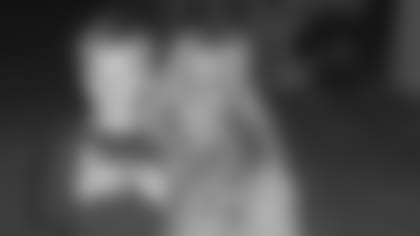 Cheerleaders aren't the only ones who take an active role in community service, Titans Cheerleading Director and LLS Board Member, Stacie Kinder, said, "It's important for the Nashville community to know that the Titans and the Titans Cheerleaders support our city's charitable efforts. The Light the Night walk is a great way for us to truly outreach to fellow Nashvillians in their fight against cancer." Coach Kinder leads by example and partners with numerous charities around Nashville each year as well.
Money raised by this effort supports those who are working to end leukemia, lymphoma and myeloma, and it also goes to benefit patient services.  As the Nashville chapter of Light the Night walked around the city, they took a moment to not only remember Robin and others, but also celebrate with those who continue on in their battle.  It was a great night for the ladies to get out in the community and interact with the survivors, families, and supporters of such a great cause.  Light the Night is not the only event that the cheerleaders participate in which supports the battle against cancer.  Each spring they host a "Cheers to Robin" benefit as well, with the proceeds also benefiting the Leukemia and Lymphoma Society.  To learn more about Light the Night or the Leukemia and Lymphoma Society visit http://www.lls.org/.  Together we can win the fight!