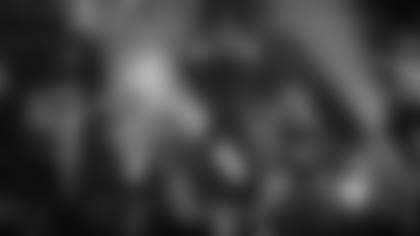 NASHVILLE, Tenn -- Third-year Tennessee Titans Cheerleader Jessi took to the stage last week at the Country Music Association's Awards show at the Bridgestone Arena. She performed front and center in the opening act with Blake Shelton and Kenny Loggins, and then later, she danced in the "Country Girl Shake it for Me" number with Luke Bryan.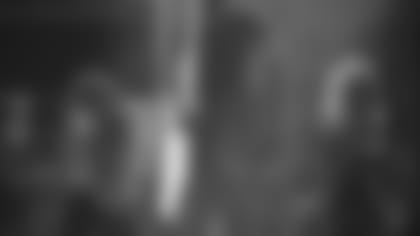 Jessi (left) dances in the 'Country Girl Shake it for Me' number with Luke Bryan.
Jessi auditioned with nearly 300 other hopefuls, finally being one of six women and six men chosen to dance in the show. The group spent more than fifty hours over eight days in rehearsals to learn the choreography to perfection. The show was choreographed by famed choreographer, Barry Lather out of Los Angeles who has choreographed for the American Music Awards, the Grammys, and the Academy Awards, working with artists such as Michael Jackson, Janet Jackson, Usher, The Pussycat Dolls, and many others.
Previously, Jessi danced with Christina Aguilera in both the American Music Awards and the Video Music Awards in Los Angeles. In comparing those experiences to the CMAs last week, she said, "I was definitely more nervous with Christina; I feel much more at home in Nashville performing for my friends." Jessi indicated that while she was dancing on stage during the show, she could see many people she knew in the audience, including award-winning producer, Michael Knox who has worked with Jessi in her musical aspirations with her TTC band, Danger Love Saint. Further, Jessi described both Blake Shelton and Luke Bryan as, "Friendly and personable; they were cool and relaxed and just really fun to work with."
Jessi called the CMAs one of the top 5 experiences of her performance career, a dance and performance career that includes the Fox hit show, "So You Think You Can Dance," MTV's "World of Jenks," and numerous music videos and commercials.
"It was great to have the other women on the team so excited for me and cheering me on," Jessi said, "The CMA Awards performance was definitely an experience I'll treasure."