NASHVILLE, Tenn. — Titans Director of Cheerleading Stacie Kinder will evaluate style and substance of dance contestants, but is most pleased that Safe Haven Family Shelter will be Saturday night's big winner.
Kinder will be a judge at the fifth annual "Dancing for Safe Haven" at Loews Vanderbilt. The event pairs celebrities with professional dancers in a competition that raises money for the Nashville-based shelter that has served homeless women and children for 30 years with temporary housing and educational and counseling programs to help them achieve stability.
"This is Safe Haven's cornerstone fundraiser, and it raises tens of thousands of dollars each year for a family shelter, which is so important," Kinder said. "The Titans Cheerleaders do a lot of work for the Nashville Rescue Mission, which does serve our homeless, but Safe Haven focuses on families and particularly women and children. Coming from the softer side of football, I think that's important for me to be a part of an organization that can focus on women and children that have needs."
Celebrities scheduled to compete this year are: Jerry Bostelman, founder of VACO; Francis Guess, senior advisor, Seigenthaler Public Relations; Rhori Johnston, anchor, News Channel 5; Brenna Mader, Miss Tennessee USA 2013; Deborah Story, senior vice president, Parker Executive Search; and singer/songwriter Lari White. They will be partnered with professionals from Dance World, and the performances will be judged by Kinder, Heather Byrd and Ted Clayton (click here for more information or to purchase tickets).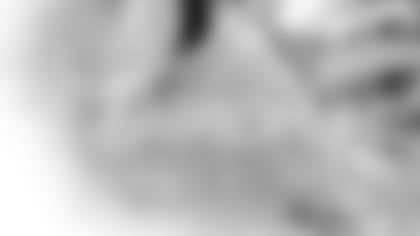 This logo was designed by Collide Creative from a painting by Rhonda Polen Wernick.
"Based on participation in previous years, I'm really excited to be part of it from the judging side this year," Kinder said. "It's a lot of what I do day-to-day, but this is going to be even more fun to see some dancers — professional and otherwise — go out there and have fun to raise money for a great cause."
Kinder said she has "high expectations" that the practices in which the celebrities have participated with the experts will help them look "well-prepared." She said she might be a little lenient on the substance points and more likely to award style points.
"I'm going to weigh heavy on the style," Kinder said. "I feel like it's going to be hard to learn real dance technique over this course of time, so I'm going to give them heavy (points) on style. If they've got confidence and flair, they get high scores from me."