NASHVILLE – By night's end, the Titans will know the "when" on their 2022 schedule.
The team already knows the who and where (see below).
The NFL schedule will be released on Thursday night at 7 p.m. CT/8 p.m. ET on NFL Network, and tickets will be available here at TennesseeTitans.com when the Titans schedule is revealed.
One thing we already know:
In Week 2, the Titans will travel to face the Buffalo Bills on Monday Night Football on September 19 in Buffalo. The game will kick off at 6:15 p.m. CT/7:15 p.m. ET on ESPN as part of an ABC/ESPN side-by-side doubleheader that night. The Vikings will face the Eagles in Philadelphia at 7:30 CT/8:30 ET on ABC.
We'll get another tidbit at 5 p.m. CT, as clubs will announce their first home game opponent before the full schedule release at 7 p.m. CT.
The 2022 NFL season is set to kick off on Thursday, Sept. 8, with a full slate of games scheduled for Sunday, September 11.
Here's a look at the 2022 opponents (includes records for 2021) for the Titans:
Titans 2022 Home Opponents
Denver Broncos (7-10)
Las Vegas Raiders (10-7)
Dallas Cowboys (12-5)
New York Giants (4-13)
Cincinnati Bengals (10-7)
Houston Texans (4-13)
Indianapolis Colts (9-8)
Jacksonville Jaguars (3-14)
Titans 2022 Away Opponents
Kansas City Chiefs (12-5)
Los Angeles Chargers (9-8)
Philadelphia Eagles (9-8)
Washington Commanders (7-10)
Buffalo Bills (11-6)
Green Bay Packers (13-4)
Houston Texans (4-13)
Indianapolis Colts (9-8)
Jacksonville Jaguars (3-14)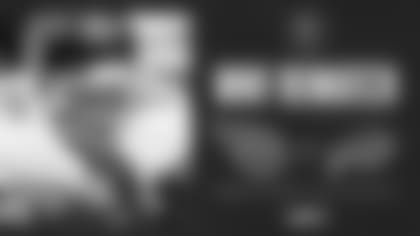 TITANS at BILLS
Monday Night Football
Week 2
Sept. 19
6:15 PM CT
*Full schedule to be released May 12 on NFL Network