**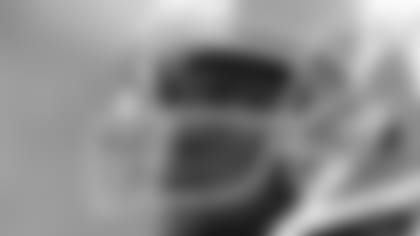 After directing the Titans to an 8-2 finish in their final 10 games, Vince Young headlines a group of newer Titans taking a leadership role.
NASHVILLE, Tenn. ** - The Tennessee Titans look, and sound, dramatically different this training camp.
Linebacker Keith Bulluck is keeping practices lively with the New York Giants, and end Kyle Vanden Bosch is sprinting full-speed at quarterbacks in Detroit. Center Kevin Mawae, the veteran who kept the offensive line loose, is keeping busy waiting for his telephone to ring.
The loss of that trio of vocal veterans has left a leadership void, and coach Jeff Fisher has heard a lot of questions about who his new leaders are. Remember, this franchise opened 0-6 last season yet finished 8-8 - the first NFL team ever to finish at .500 after such a winless start.
"I don't have any reservations whatsoever about the lack of or concerns about it,'' Fisher said. "We've got a good locker room. We have young players emerging at each of the positions. This team has had a great foundation laid here over the years and the decades.''
Vince Young, the third pick in the 2006 draft and 26-13 as a starter, is speaking up even more. He also has been around the team's headquarters more this offseason than any other. So is fullback Ahmard Hall, a former Marine.
There's linebacker Stephen Tulloch, the man Fisher calls the glue in making the defensive calls. There's also fiery cornerback Cortland Finnegan and usually quiet safety Chris Hope, going into his ninth season.
Hall insists the process started back during the offseason.
"You just can't come out of nowhere and start trying to lead. You have to start the first day we come back to organized activities during the offseason program. Then when the guys are here early every day, you have to show the guys you're going to lead by example,'' Hall said.
Justin Gage and Nate Washington do that daily, leading receivers to work catching balls off a passing machine. Finnegan calls himself a doer, not a talker, even though he tends to talk at opponents during games.
"I feel like I'm that piece of the engine as a spark plug. You really can't get the car cranked up unless you've got the spark plug,'' Finnegan said.
That's what tackle Tony Brown is trying to do on the defensive line. He's the senior lineman with this team, signing as a free agent in October 2006 and getting two more contracts to stick around. He has been on the physically unable to perform list as he recovers from right knee surgery this offseason. He said nobody can replace Vanden Bosch, who wasn't afraid to speak up.
"I just have to show these younger guys how to do things by the way that I do things. I'm not a big rah-rah guy. I just go out to do what I can do, and that way it'll rub off on those guys,'' Brown said.
Brown predicts Hope, who won a Super Bowl ring with Pittsburgh before signing with Tennessee in 2006, will be one of the players who speaks up before kickoff.
"It'll be a shock to us to hear from a guy who doesn't really normally speak too much,'' Brown said. "That definitely gets guys going.''
Left tackle Michael Roos, who has started 80 straight games since being drafted in 2005, tried to take up for Mawae on the second day of training camp, wearing the center's No. 68 jersey out to practice. He fooled a few fans who hoped the Titans had decided to bring Mawae back to an offense that ranked second in the NFL in rushing last season and yet allowed only 15 sacks.
Most of the attention and pressure to lead falls on Young as the quarterback.
He did that very well in college, leading Texas to the BCS national title after the 2005 season. He came off the bench after last year's 0-6 start and led the Titans, with Chris Johnson running for 2,006 yards, to an 8-2 finish. Young agrees it's time for players like himself, Finnegan and Tulloch to pick up that leadership role.
And he likes what he sees.
"They're doing a good job,'' Young said.