**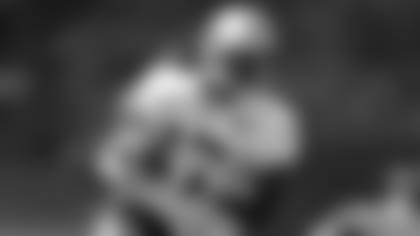 Former USC wide receiver Damian Williams agreed to contract terms with the Titans Friday night.
NASHVILLE, Tenn. --** The Tennessee Titans agreed to terms Friday night with third-round draft pick Damian Williams, leaving only defensive end Derrick Morgan, the team's top draft pick out of Georgia Tech, left to be signed on the eve of the 2010 training camp.
The Southern California receiver/kick returner looked impressive during OTAs, running good routes and showing the ability to return kicks. At the time he was drafted, Titans head coach Jeff Fisher said Williams was a good enough receiver they would have taken him on that basis alone.
"A very, very talented punt returner and all-around tremendous athlete so we're excited to bring him aboard," Fisher said at the time. "We think he will solve some of our return needs that we've had as of late, so we're very excited to get Damian."
Williams, the 77th pick overall, returned two punts for touchdowns last season, the first to do that for the Trojans since Reggie Bush in 2004.
An Arkansas native who started at Arkansas as a freshman in 2006, Williams transferred to Southern Cal in 2007. He led the Trojans with 58 catches for 869 yards and nine touchdowns playing with Mark Sanchez in 2008. With the Trojans hit by injuries at quarterback in 2009, Williams still caught a career-high 70 catches for 1,010 yards with six TDs.
His chance to play immediately will likely be at punt returner.
Williams has only one year of experience at that job, averaging 14.17 yards off 24 punt returns in 2009 with a long of 66 yards and two touchdowns.
"I've always worked at it, and I've worked at it every year since I have been in high school," Williams said of returning punts. "I can't wait to do it."
The Associated Press contributed to this report