Coach Lamar Brown of Knoxville West High School has been named 2022 Tennessee Titans High School Coach of the Year after leading his football team to a perfect 15-0 season for the first time in the school's history. The team also ended the season by winning the Class 5A Tennessee State Championship.
"Coach Brown exemplifies everything we look for in a Coach of the Year winner – integrity, passion and grit. His work at West High School extends far past winning a state championship as he continues to build a reputation for growing and fostering the highest level of character in these young men," said Josh Corey, Titans Director of Marketing, Youth & Community Engagement. "We know high school coaches have the influence to impact young athletes in the most profound of ways, and Coach Brown is a shining example of that effort coming to fruition."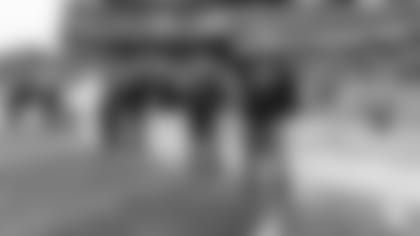 Coach Brown has a 61-19 overall record through his six seasons at West High School and has won three consecutive region championships. This season alone, West High School defeated two of its greatest competitors, eight-time defending Class 3A state champion Alcoa High School and Class 6A semifinalist Maryville High School during the regular season. This state title represents the second in West High School history and first since 2014.
As the 2022 Tennessee Titans Coach of the Year, Brown received a grant in the amount of $2,500 from the Titans and a $1,000 personal award from the NFL, to benefit his football program.
"There is no one more deserving of his honor than Coach Brown. He continues to build our football program the right way – with character at the forefront of every decision," said West High School Principal, Dr. Ashley Speas. "He is a terrific football coach, but his influence runs much deeper as he develops these young men with a love of their school and tremendous pride in their community. He truly has a heart of gold and we are lucky to have him."
This honor also qualifies Coach Brown for the Don Shula NFL High School Coach of the Year award, honoring high school football coaches that display integrity, achievement and leadership exemplified by the coach with the most wins in NFL history, Don Shula. The Don Shula NFL High School Coach of the Year award winner – announced in January – receives grant prizes over $25,000 for personal and football program use.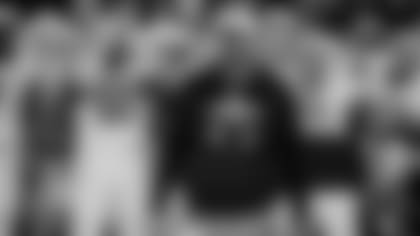 The Tennessee Titans High School Coach of the Year award is an extension of the High School Game of the Week and Coach of the Week programs. Each Coach of the Week (10 total) received a grant from the Titans in the amount of $1,500 to benefit each high school's football program. All 11 award winners – 10 Coach of the Week winners and Coach of the Year – were recognized at Nissan Stadium during the Titans vs. Jaguars game on Sunday, Dec. 11.
Previous Coach of the Year award winners:
1999 - Jim Wilson, Glencliff High School
2000 - Tom Weathers, Red Bank High School
2001 - Ralph Potter, McCallie High School
2002 - Robert Lassiter, Gallatin High School
2003 - Jeff Morris, Milan High School
2004 - Buck Coatney, Knoxville Fulton High School
2005 - George Quarles, Maryville High School
2006 - Philip Shadowens, Smyrna High School
2007 - Ralph Thompson, Maplewood High School
2008 - Scott Blade, Hillsboro High School
2009 - Anthony Crabtree, Beech High School
2010 - Gary Rankin, Alcoa High School
2011 - James Counce, Henry County High
2012 - Rodney Saulsberry, Whitehaven High School
2013 - Darren Bowling, Union City High School
2014 - Ingle Martin, Christ Presbyterian Academy
2015 - Scott Blade, Independence High School
2016 - Rodney Saulsberry, Whitehaven High School
2017 - Cody White, Brentwood Academy
2018 - Kevin Creasy, Oakland High School
2019 - Shawn Witten, Elizabethton High School
2020 - Keith Henry, Coalfield High School
2021 - John Olive, Tullahoma High School
Chuck Gentry - Lebanon High School
Marty Euverard - Montgomery Bell Academy
Eric Swenson - Huntingdon High School
Jeremy Jenkins - Daniel Boone High School
Kyle Shoulders - Macon County High School
James Counce Jr. - Henry County High School
Paul Derrick - Nolensville High School
Daniel Johnson - Fayetteville High School
Lance Tucker - Bartlett High School
Matt Dyer - Smith County High School