NASHVILLE, TN Feb. 6, 2008 —Steve Shelton and Josh Maxwell from Nashville's Stratford High School were among many young men across the nation who signed national letter of intents today. These two young men will now have the opportunity to gain a college education on a full athletic scholarship thanks to their accomplishments in the classroom and the gridiron.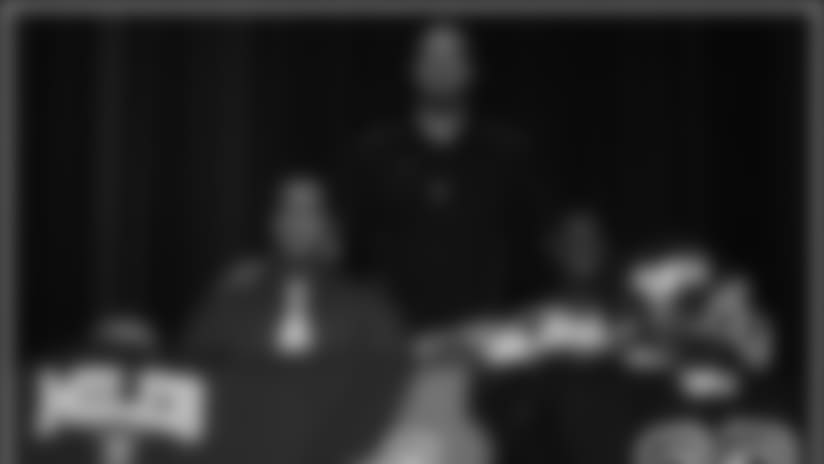 Stratford High School seniors Josh Maxwell and Steve Shelton (L-R) with Head Coach Jason Smith.

Shelton will attend Tennessee State University, while Maxwell heads to Miles College in Fairfield, Ala. after graduating from Stratford. Slayton and Maxwell both credit their scholarships to their participating in the NFL's "Play It Smart Program," an initiative of the National Football Foundation and College Hall of Fame that is funded in part by both the NFL owners and its players since 1998.
The mission of the Play It Smart program is based on NFL teams partnering with local schools with the idea of using football as an advocate for high school players from disadvantaged communities to enhance their personal and academic skills based on these key goals; improving their grade point averages, increasing the number of students taking the SAT/ACT and improved scores on tests, increasing graduation rate and opportunities for higher education, enhancing life skills development, increasing opportunities for community service and increasing parental and family involvement.
In addition to Stratford, there are three Play It Smart Schools located in Knoxville: Austin East, Fulton and Knoxville West. .
Shelton says attending college is a dream come true, but he understands without the support of his friends, family and the Play it Smart Program, the ascend would have been much more difficult.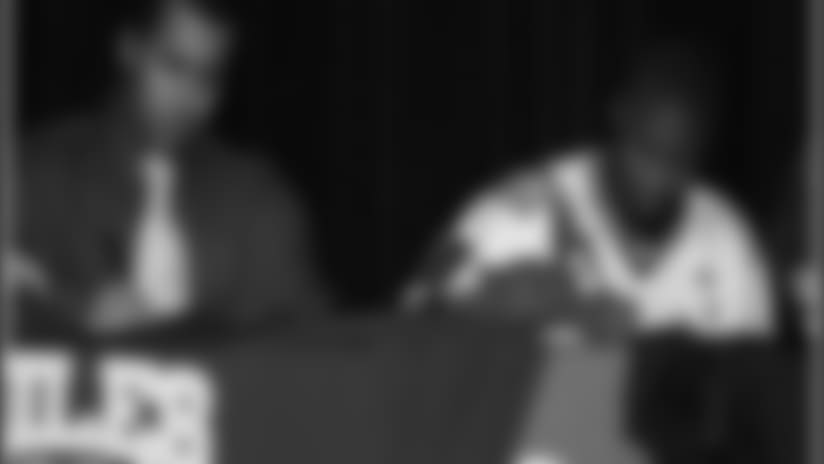 Maxwell and Slayton credit the Play It Smart Program for helping them in the classroom and on the gridiron.

"At any time I could go to Ms. (Jo) Winfrey (Play It Smart Academic Coach) and get tutoring on anything from math to sociology to English or any other subject that I needed help," said Slayton. "Play it Smart was great because thanks to all of the resources I have at school, I was able to get caught up, stay ahead and get homework done, and then when I got home from practice, I was able to just relax and not be overloaded with work."
"With Play It Smart, I was able to make friends academically and not just socially, so whenever I needed help studying, we were always there for each other," added Shelton.
Maxwell's father, Wayne Maxwell, is also an assistant coach at Stratford.
"Josh and Steve have been friends all of their lives," said the elder Maxwell. "Their friendship started because they grew up playing football together, but when they got to high school, they joined the Play It Smart Program and their relationship really flourished because they had someone to lean on not only in football, but also academically through the program."

Shelton and Maxwell were three-year varsity starters for Coach Smith at Stratford High School.

With close to 100 people in attendance, including administrators, students and family, Shelton and Maxwell spent time after signing their letters of intent by posing for pictures and trying on new hats of their college teams.
"I've been able to work with both Josh and Steve one-on-one quite a bit and they're really great kids," said Winfrey. "In a place where a lot of the factors are negative, to have these two strong kids who are leaders, do well in school and also athletically to come together and set an example for other students, is really special. They used the Play It Smart program to their advantage and through those skills learned, I think they will do real well at the next level."
The Play It Smart Program started in four schools in 1998 and has expanded to 140 high schools in 82 cities and 35 states with close to 12,000 student-athletes participating in 2008. This growth is largely due to the significant financial support from Titans Owner K.S. "Bud" Adams, his fellow NFL owners and members of the NFL Players Association,.