NASHVILLE, Tenn. — The Tennessee Titans will partner with LP Building Products on Sunday, September 27th for the 11th annual LP PENCIL Box School Supply Drive benefiting Metro Nashville students. Donations will be gathered outside Nissan Stadium prior to the Titans home opener against the Indianapolis Colts.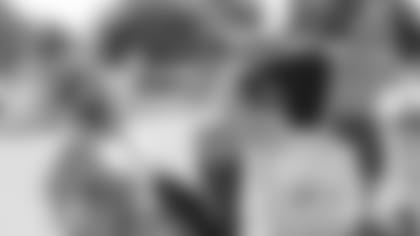 LP PENCIL Box, a collaborative venture between PENCIL Foundation and LP Building Products, offers Metro teachers the opportunity to shop free twice per year for classroom school supplies, benefiting Nashville's most needy school children. Since its inception in 2005, over $4 million worth of school supplies has been distributed to students whose families cannot afford to purchase them.
"The Titans are very excited to once again partner with LP to provide school supplies for Nashville's deserving students," said Tennessee Titans Foundation President Kenneth Adams, IV. "LP has an incredible desire and generous history of aiding many charitable endeavors throughout the country. We are proud to join them in our annual game day drive for the LP PENCIL Box."
Volunteers from PENCIL Foundation and LP Building Products will collect donated items from fans at the seven collection drop-off locations outside Nissan Stadium with the collection time starting at 10:00 am and ending 30 minutes after kickoff at 12:30 pm. Fans are encouraged to bring the following most-needed school supplies:
• Pencil Boxes                        
• Paper Towels
• Backpacks
• Construction Paper
• Notebook Paper
• Art Supplies
• Primary Tablets
• Kleenex
• Classroom Cleaning Supplies
RECOMMENDED: