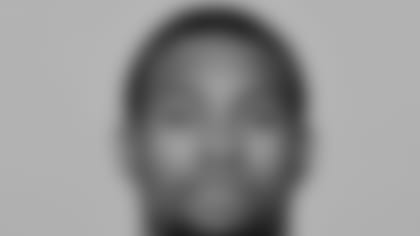 Titans rookie cornerback Ryan Mouton sprained his left ankle Tuesday morning and had to be carted off the practice field. Coach Jeff Fisher called it a "significant sprain'' but said it should not keep Mouton out for the rest of the preseason.
Fisher said Tuesday night they would treat Mouton aggressively but did not set a timetable for his return, saying some players respond quicker than others. Mouton was seen wearing a boot, and Fisher said team officials initially worried the ankle might have been broken.
Mouton was the Titans' second pick in the third round out of Hawaii. The 5-foot-9 rookie had been competing to be the team's backup nickelback, which is a fifth defensive back in passing situations. Mouton also has been working as a backup outside cornerback and handling both kickoff and punt returns.
He intercepted a pass and ran it back 29 yards for a touchdown in the Titans' 27-20 exhibition win last weekend over Tampa Bay.
"Fortunately, we got to see quite a bit from him the last couple weeks. He is coming along,'' Fisher said. "When he comes back, I'm sure he'll pick up where he left off.''
NOTES: The Titans had their last two-a-day session of training camp Tuesday, concluding with a night practice at the team headquarters. A handful of Titans were given the night practice off, including defensive end Jevon Kearse, linebacker Josh Stamer and offensive lineman Doug Datish. ... One of the highlights was Vince Young rolling right and finding Jared Cook deep downfield on a perfect toss and catch that brought cheers from the fans.