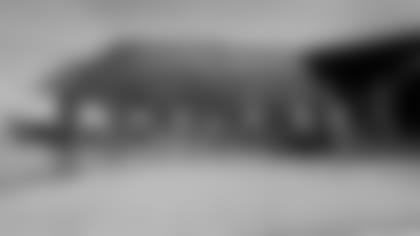 Titans cheerleader Brooke joined other Pro Bowl cheerleaders and mascots in a morale-boosting trip for U.S. servicemen stationed in Guam.
NASHVILLE, Tenn. -- After relaxing on the beach in Honolulu for one day following her excellent Pro Bowl performance, Titans Cheerleader, Brooke boarded a plane with seven fellow Pro Bowl Cheerleaders headed to Guam to raise morale and entertain the U.S. Troops stationed on the island. 
Pro Bowl Cheerleaders from the Redskins, Buccaneers, Broncos, Cardinals, Texans, Bengals, and Vikings joined Brooke, along with two NFL mascots, to form an All-Star performance group, sponsored by Pro Tour Productions.
During the week-long tour of Guam, Brooke visited the island's two military bases and several schools.  The group performed six different times across the territory and also taught a dance clinic at a youth center. 
"The little kids loved us," Brooke explained. "When we performed at the elementary school, the entire school watched, and they thought it was the greatest thing ever!" 
Even the mayor and the governor of Guam were in the audience for the performance. 
On Super Bowl Sunday, which was actually Super Bowl Monday in Guam, Brooke attended Super Bowl parties at both bases during the game, traveling across the island during halftime. 
"It was so fun seeing how excited the guys were watching the Super Bowl.  It was just like being at a Super Bowl party at home!" 
Despite a 17-hour trip back to Nashville and jet-lag that may last for a week, Brooke said it was worth it.  "Hopefully our visit is something they will remember forever," she concluded. "I definitely won't ever forget it!"