NASHVILLE, Tenn. – When Mike Vrabel was hired back in January, he had a laundry list of things he needed to get done as he took over as head coach.
Josh Corey, Football Outreach Coordinator for the Titans, had something at the top of his own list. A former high school coach, Corey wanted to keep the organization's relationship with prep coaches in the state a strong one.
He asked Vrabel about continuing the team's High School Coaches Clinic.
"And from the very beginning, he was all-in for it," Corey said of Vrabel. "It's something that was definitely a priority for him early on. He was very eager to continue this and keep building these relationships."
Further evidence of that growing relationship was on full display on Tuesday at Saint Thomas Sports Park as the organization opened its doors for the 2018 Tennessee Titans High School Coaches Clinic.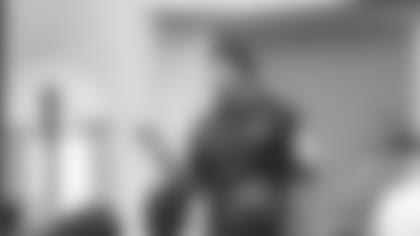 Over 300 coaches from across the state showed up for the clinic, which toppled totals of 250 and 120 the previous two years.
On Tuesday, the coaches watched the team's OTA practice while also spending time at the facility with coaches, including Vrabel and general manager Jon Robinson.
"Those high school coaches are vitally important to the development of our future NFL players," Vrabel said. "Maybe they take one individual drill, or they take one team (drill), how we structure something (from being here). Or maybe they take one thing or two things from our program that can help them develop a young high school player. That's truly what's important."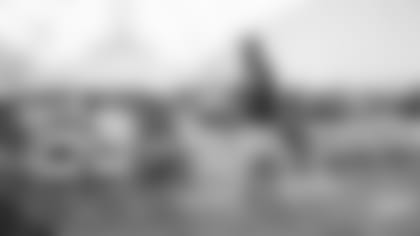 The clinic started with an introduction and talk by Vrabel, followed by a session with Robinson.
Titans offensive coordinator Matt LaFleur and defensive coordinator Dean Pees addressed the group, and the team had a series of breakout sessions with position coaches, including a strength and conditioning period.
Father Ryan High School coach Brian Rector, who attended the clinic in 2016, said it's a valuable experience.
"For us, myself in particular, we try to look at a lot of the processes and procedures with how they do things in a practice," Rector said. "And I feel like that is what we get the most from this – how they organize things, how they move from drill to drill, how they group together various positions to make practices more efficient. That's one of the biggest things I look for I know.
"It's great. It is the NFL, so they have to be guarded against a lot of things and they very well should be. But coach Vrabel and his staff, and the job Josh Corey does putting this together, has really been phenomenal."
Corey, formerly a high school coach at Fletcher High (Fla.), attended a coaching clinic the Jacksonville Jaguars held years ago. Corey taught and coached at Fletcher from 1997-2014 after a playing career at the University of Florida.
Corey worked with Vrabel to organize this year's clinic with the Titans.
Roughly 75 high schools were represented from across the state, from Memphis to Knoxville and beyond. Coaches from Fort Campbell, Ky., also attended the clinic.
"We have a lot of new faces, but we have a lot of returning coaches and staffs coming in as well, so the reception has been very good," Corey said. "One of the things high school coaches really look forward to is access, and when you have access to practice, whether it's assistant coaches, head coaches, you are able to sit down and talk ball with those guys in this type of setting, that is something that any coach, at whatever level, is not going to pass up.
"I think whether it's a college clinic or a high school clinic, or whatever you have, I think it is certainly valuable to these coaches. To bring all of these coaches into our facility, and show them how we do things, it is extremely valuable, not only to them, because they are learning different things, but it is also valuable to us. To be able to build a rapport with these guys, it is very important, and that is evident from the people in this organization, from the top down."