NASHVILLE, Tenn. — Organized team activity practices are giving Titans coaches a chance to see who swims and who sinks.
The tests aren't in the lake that wraps around the team's practice facility on three sides but instead on the grassy fields when players are presented with new schemes and challenges.
Much like Tennessee offensive coordinator Dowell Loggains is **tailoring the offense** to fit players, defensive coordinator Jerry Gray and senior assistant for defense Gregg Williams are undergoing a similar process on the other side of the ball to identify strengths and match them with schemes.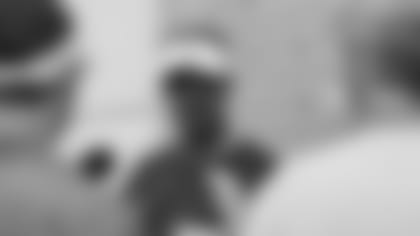 Williams said during a media session Monday that the Titans have accomplished a significant amount of work through seven of a maximum 10 OTA practices. The final three are scheduled for Tuesday, Thursday and Friday of this week, and a mandatory mini-camp is scheduled for June 18-20. He said the time on the field with players has been helpful in his return to the organization where he previously coached 11 seasons (1990-2000), including the final four as defensive coordinator.
Williams said it's hard to evaluate players "until you get a chance to see them sort through confusion, battle stresses, battle fatigue, watch them have matchups and battle through a wrong technique, battle through an incorrect decision — can they put that behind them and get ready to focus on the next play?
"You don't know those until you go through those, so I'm still kind of sorting through that but I've been real comfortable about seeing how aggressive they have been," Williams continued.
Williams said he's incredibly pleased by the competitive attitude he's seen from players and his arrival has allowed Gray, a four-time Pro Bowler as a defensive back, to work with secondary coach Brett Maxie and assistant secondary coach Steve Brown as Tennessee implements a more aggressive defense than the one it deployed last season. Williams said Gray is the "best secondary coach I've ever been involved with."
The Titans brought in multiple free agents, including veteran safeties Bernard Pollard and George Wilson, drafted cornerbacks Blidi Wreh-Wilson and Khalid Wooten in the secondary, and added sizeable defensive linemen Sammie Hill and Ropati Pitoitua in free agency. Gray and Williams plan to use multiple packages, including one with three safeties and another with three corners, and are trying to identify the best combinations for each package.
"What we're doing now is we will mold the scheme to them. Jerry's done a good job with it with all the years he's been in it," Williams said. "Every stop I've made, I've changed what we do defensively from a schematic standpoint not on what I like to call but what they can play, and Jerry's the same way on that. I'm still getting feels for what each individual guy can do, and when that guy steps on the field, we've got to try to fit the defense to those people, to those skill levels."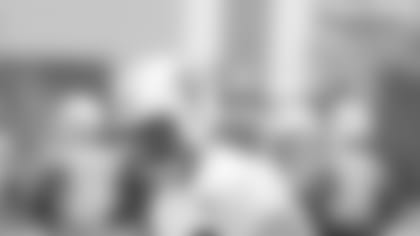 DOYLE WELCOMES MORE OPPORTUNITY: Rookie tight end Jack Doyle, a free agent signee out of Western Kentucky, has tried to take advantage of extra reps he received while Delanie Walker was rested last week. Walker returned to the field Monday, but the Titans were still resting Brandon Barden, allowing Doyle additional reps.
Doyle said every rep allows film to enhance the learning opportunity by reviewing the play on film.
The native of Indianapolis said it was "kind of hard not to" grow up a Colts fan but attended college with "big Titans fans" and would fit in Tennessee's games last season with former Hilltoppers offensive line coach Walt Wells. He said he's been thrilled to have the "awesome opportunity" with the Titans.
Titans coach Mike Munchak said Doyle was making the most of the experience.
"He's crafty, he's smart. He catches it with good hands," Munchak said. "He's an interesting guy because we ask our guys to do a lot of things at the tight end position and he's a guy that definitely has come in and shown he can handle it. We knew it wouldn't be a problem."
Doyle said he continues to study the playbook to keep up with the amount of shifts the Titans plan for tight ends to do before the snap, but added the transition has also been helped by the offense that Willie Taggart used at Western Kentucky.
"It started in college under Coach Taggart. He ran the West Coast offense so tight ends are always motioning and running around as blockers, in the backfield, doing a lot of different things," Doyle said. "The offense here is fairly similar to that and is kind of the same terminology so some things are easy to pick up and some things I study a little bit more. It kind of helped me ease into this process."
WALKER BACK IN ACTION: Walker, who tweaked a knee during a previous OTA, said he was glad to return to the field Monday, even if he governed himself a little.
"The thing you've got to learn as a player is how to slow it down so I'm going to try, hopefully the coach is going to be on me like he was today telling me to be easy and take some time so we'll see how it will go tomorrow," Walker said.
The tradeoff is worth it, Walker said, because he places a high value on physical reps over mental reps.
"You can't get that bond with the quarterback, and then just mentally looking at the plays it ain't the same," Walker said. "You don't get the speed. You don't get the physicality. So being out there, you understand it more."