Titans Head Coach Mike Munchak Says:"Life Jackets Float - You Don't - So Wear It"
**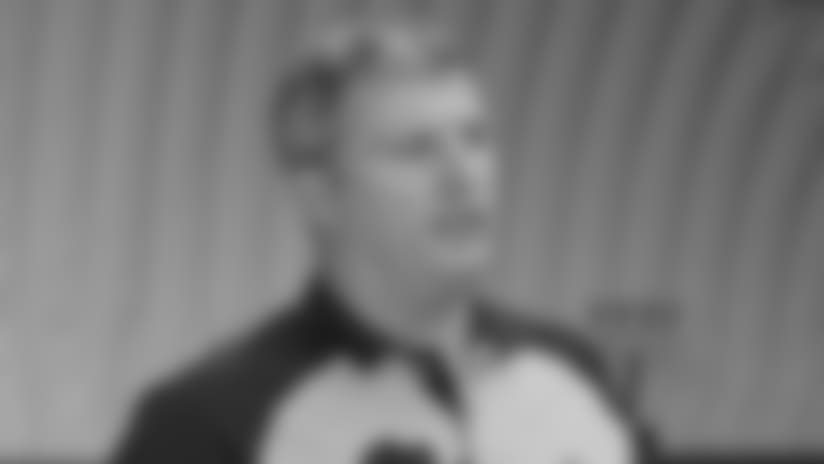 Titans head coach Mike Munchak recently filmed a PSA encouraging boaters to wear life jackets at all times this boating season.
NASHVILLE, Tenn. --
Mike Munchak recently had another first in his new role as head coach of the Titans, filming his first public service announcement on behalf of the U.S. Coast Guard Auxiliary promoting safe boating by wearing life jackets.  The main point of the message is "
life jackets float, you don't, so wear it!"  **
The PSA was recorded in the team's indoor practice facility at Baptist Sports Park and will be airing soon on Nashville's Fox WZTV 17.  Harry Stephenson of the U.S. Coast Guard Auxiliary indicated that discussions to air the PSA nationally were also being conducted.
Both Munchak and Stephenson want to drive home the message to wear your life jacket.  From year to year about 80 percent of all boating victims were not wearing a life jacket. 
"The simple act of wearing a life jacket is proven to save hundreds annually," says Stephenson.  "Life jackets are built to float.  In an accident, things can get serious real fast and wearing a life jacket does and will save your life."
*Tennessee ranks fifth in the nation for people drowning in boating related accidents.   *
May 21-27, 2011 is National Safe Boating Week across the United States, which ties in to the airing of Munchak's PSA. 
The U.S. Coast Guard Auxiliary is the uniformed civilian volunteer component of Team Coast Guard.  There are over 30,000 men and women who serve nationwide.  Here in Middle Tennessee there are 120 volunteers.  The Coast Guard Auxiliary's mission is to provide search and rescue assistance, teach boating safety and also to promote environmental stewardship.
Please click here for more information on the Coast Guard Auxiliary.