**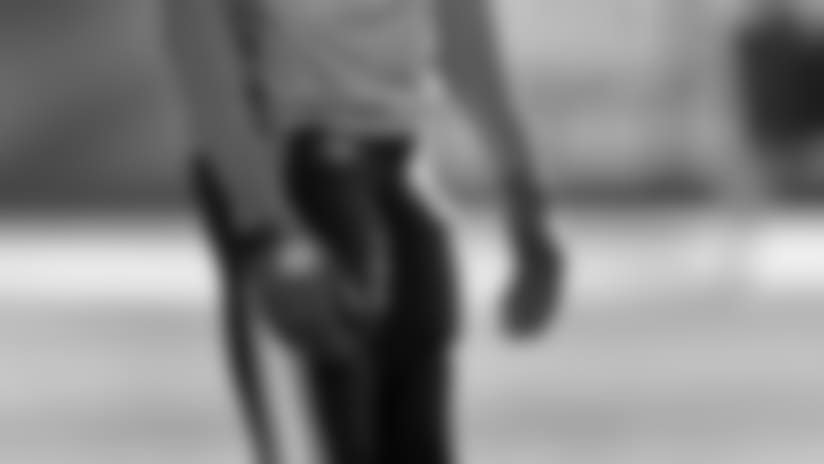 Wide receiver Randy Moss made his Titans debut Sunday at Miami.
MIAMI --** Wearing his standard red gloves, Randy Moss made his Titans debut Sunday, looking to spark a team that lost deep threat Kenny Britt two weeks ago at San Diego.
The Tennessee Titans targeted their new receiver five times, but he caught only one pass in a 29-17 loss to the Miami Dolphins.
"I just tried to do as much hustling as I could," Moss said. "I felt comfortable out there, but I don't think I had a very good overall game. My blocking really wasn't that good. It's back to the drawing board, and come back next week."
After the Vikings released him two weeks ago, the Titans claimed Moss off waivers, hoping he would provide a spark for a team that already led the NFL in scoring. But Tennessee netted only 124 yards passing.
Cornerback Vontae Davis shut out Moss for more than 55 minutes before giving up a 26-yard completion on a pass by Vince Young. Davis also was flagged for pass interference against Moss, which led to the Titans' first touchdown.
Young, hampered by a sore ankle, played the second half after Kerry Collins was sidelined with a calf injury. Neither quarterback sent the ball Moss' way much.
"We're trying," coach Jeff Fisher said. "With another week under his belt, maybe we can make some adjustments. If you get the right coverage, he gets the ball. If not, someone else gets the ball."
Moss had no complaint about the ball going elsewhere.
"I just want to fit within the offense and help this team win," he said. "If me being a decoy and moving the ball and helping the team win is what I need to do, that's what I need to do."
Still, it wasn't a typical Moss debut. In his four other games with a new team, he scored each time and averaged 122 yards receiving.
On those occasions, however, he wasn't covered by Davis. They met earlier this season in Moss' final game with the Patriots, and he was shut out.
Although Davis has enjoyed the edge this season, he said he was braced for a potential big play on every snap.
"Different uniform, same Randy Moss," Davis said. "He can always get out there."