NASHVILLE, Tenn. — Titans wide receiver Marc Mariani suffered a broken tibia and fibula in his lower left leg during a punt return in the first quarter of Tennessee's preseason contest with Arizona, resulting in surgery later in the evening.
"That's something in football you don't want to see, and it's hard to see that and continue on with the game,'' head coach Mike Munchak said. "We saw him being a great role for that along with the return game. That's a big loss for us.''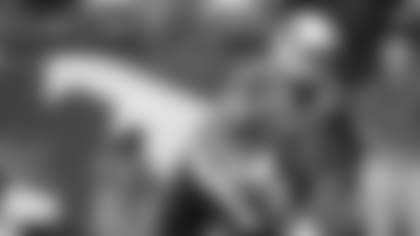 Replays showed Mariani's leg snapping near the calf as he went to the ground at the end of 14-yard return with 9:40 left in the first quarter. He remained on the ground for several minutes as a team doctor put an air cast around his lower leg. A few teammates came by to talk with him, and Mariani waved at fans as the cart left the field.
Mariani, a former walk-on at Montana and seventh-round selection of the Titans in 2010, earned his roster spot with dynamic punt and kick returns in the 2010 preseason. He continued that during his rookie season that included a 98-yard kickoff return and an 87-yard punt return for touchdowns. Mariani set the franchise record for total kick and punt return yards (1,859) that season and earned selection to the Pro Bowl as a return man.
Mariani continued his role as a return man in 2011, adding a 79-yard punt return for a touchdown, and was preparing for an expanded role at receiver in his third NFL season.
He returned the game's opening kickoff 29 yards, then suffered the injury on a 14-yard punt return.
The Associated Press contributed to this report