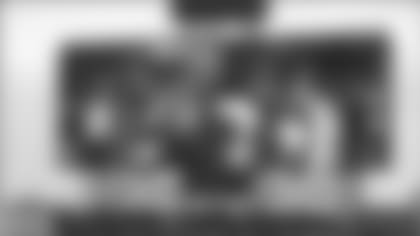 New high-definition video screens to be installed on the north and south scoreboards are among the enhancements approved for the 2012 season.
NASHVILLE, Tenn. - The Nashville Metro Council has approved up to $28 million in bond issuance towards LP Field enhancements for the 2012 season.
The improvements include much sharper and larger high definition video screens and ribbon boards, a new distributed sound system, 12 elevators to provide service for upper deck seat holders in the south end, and other improvements to the LP Field infrastructure.  
"These renovations and improvements are a good investment in an important and highly visible public facility," Nashville Mayor Karl Dean said when the enhancements were proposed in October. "They not only will enhance the fan experience, but these improvements protect the city's investment in the stadium in a way that protects Nashville's taxpayers."
The planned enhancements were approved by the Sports Authority in November and again on Tuesday.
Here are features of the stadium renovation which will begin in early 2012:
• New high-definition video screens will be installed on the north and south scoreboards at LP Field. The new screens will be approximately four times the size of the current aging screens and will provide a sharper, clearer picture.
• LED Ribbon boards will accent the east and west sides of the stadium, providing information and stimulating graphics throughout games or concerts.
• A new distributed sound system for LP Field will employ 600 speakers strategically placed in proximity to each seating area throughout the stadium. The system will eliminate sound delays and deliver a clearer, more evenly distributed sound to all fans.
• A new video control room will ensure that the new video screens and sound system are supplied with the latest technology available.
• Two banks of high speed elevators – each with six cars – will serve upper deck ticket holders. The banks of elevators will be at the south end of both the east and west sides of the stadium and service will go expressly from the concourse level directly to the upper deck.
• Fan-friendly dining and entertainment zones will be built out on the east and west sides of LP Field.* *These hospitality areas will be open to fans on game or event days, and can also serve as a reception room for up to 500 people for private functions or VIP gatherings.