As the Titans Bye Week begins, many of the team's digital and social channels will be taken over all week with content influenced and made by the players.
---
---
NASHVILLE – I take great pride in being a team captain, and a leader.
Dating back to my days as a youngster at LeGrange High School in Georgia, I was surrounded by great leaders, and I watched them and listened to what they said.
I still remember my high school coach, Steve Pardue, always saying, "Leave the school in the shape that it was in or make it better." So when I became a senior, after watching the older guys, that was important to me. I wanted to follow through with what I had learned. It was a great lesson to learn at a young age.
The lessons I learned in middle school and high school, I took them to the University of Kentucky. And when I stepped on campus, that was my goal from Day 1, to be a leader and be a guy who would leave a mark.
When I made it to the NFL, arriving as an undrafted free agent with the Denver Broncos in 2008, it was important for me to prove myself again.
But it wasn't always easy. I learned some more valuable lessons on what to do, and what not to do. And I really think some of the things I learned earlier in my career helped pave the way for the journey I'm still on in Tennessee today, 12 seasons later.
I can't thank guys like Champ Bailey and Brian Dawkins enough because they really spoke to me a lot and always made sure I stayed upbeat when I first came into the league, and they made sure I watched film and didn't cheat in the weight room. They made sure I challenged teammates around me to be better. Jamie Winborn is another guy who saw potential in me, and he always gave me words of encouragement, and showed me the way. Mario Haggan, D.J. Williams, Andra Davis, all those veteran linebackers challenged me as well and looking back, I appreciate that so much. I'm thankful to all those guys.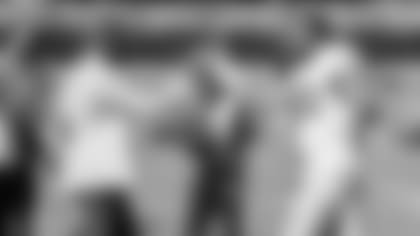 ---
---
But I also learned from mistakes I made along the way. I thought I was doing things the right way earlier in my career, but in reality, I wasn't doing that all of the time when I was younger, and I needed to grow up. I had to grow up if I was going to be the player and leader I wanted to be.
One thing that really got my attention and caused me to mature was a conversation I had with Jack Del Rio, my defensive coordinator with the Broncos from 2012-13. I had been in the league a few years then, and I remember him challenging me to put football first. I remember during OTAs one year he said to me, 'Hey man, there's some things out there being said about you and you're supposed to be one of our leaders. I am not liking what I am hearing.' I sat down with him and I talked to him, and from that point on I knew I had to put football first and I had to be a leader on and off the football field. I knew guys were already looking up to me then, and if you are out there doing things the wrong way, you can't really tell guys what to do. There comes a point in your career where you have to be like, 'Alright, I can't party as much as I want to', and you have to realize the offseason is for partying if you want to. And that I something that changed when Jack talked to me. I knew I had to be there for my teammates, and I had to be a pro. So there were things I had to learn the hard way, and things that made me the person and player I am today.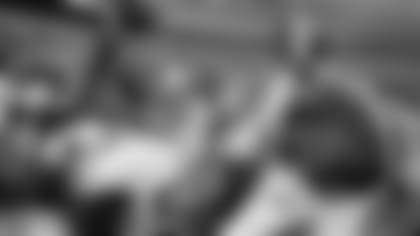 ---
---
Some people might ask: What does a leader do and how does he inspire teammates? Well, it's different for everyone.
In Tennessee, when I joined the Titans in 2014, I wanted to be that guy that other players look up to, and I'm proud to have been selected a captain every year since I've been here. I don't take that lightly, and I want to help guys as much as I can. For as long as I'm playing, I'll always take that approach.
But you handle the guys around you in different ways. I talk to Jayon Brown differently than I talk to Rashaan Evans, and I talk to Daren Bates differently than I talk to David Long or Nigel Harris and so on and so on. To be a good leader you have to be able to talk to everybody on the team and be able to approach them in the way that they are approachable. You can't yell at everybody and you can't be soft-tone to everybody. You just have to know how to talk to guys, and you want guys to feel comfortable so they will come to you. And when I see a guy doing something right or wrong, I will let them know. It makes me feel good to know my teammates listen to me and they ask me questions where I can point them in the right direction and give them encouragement to make plays.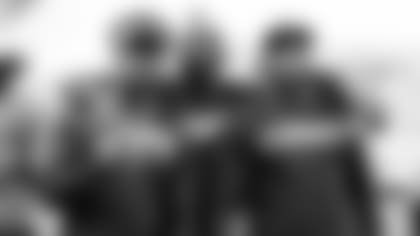 ---
---
At this stage in my career, I want to help as much as I can, and I want to be a leader. And I think part of the reason why I want to help so much is because of an experience I had when I first came into the league in my first training camp. I'm not going to mention the guy's name, but I was on the "little guy field" with this veteran linebacker who was competing with me and all of the undrafted free agents and the rookies, a lot of guys who probably weren't going to make the team. I was asking this guy about a play, and he told me the wrong thing to do on purpose so I would mess up. When we were watching film the coach corrected me and he looked at the guy and said, 'Why didn't you tell Wes what to do? That is your responsibility." I've always remembered that. Not only did he not help me, he told me the wrong thing to do to hurt me. And from that point forward it put me even more in that mindset that, 'Hey, as a player on the field I have to help my teammates.' I never want to steer anybody wrong. I've never been that kind of guy who has been jealous or seeking attention. I just want to help people be better.
---
---
It's been a long time since I first started playing football, and after all these years, I still love it. I love the game, I love my teammates, I love the competition, I love everything about it.
When people ask me about what I want my legacy to be, it's hard for me to say because I am still writing that book and still going through that journey. But I always think back to my thoughts when I didn't get drafted, and I didn't know what was going to happen with my football career. I remember asking God to give me a chance to play football, and I asked God to use me as a light, and I really feel like He has been using me as a light ever since. God was there for me when none of the other NFL teams believed in me and He stuck by me and all these years later I am still out here playing and giving God all the glory.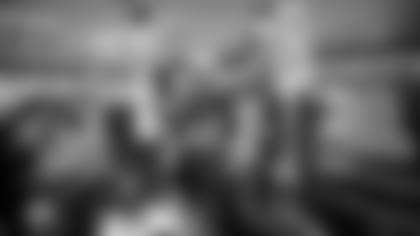 ---
---
I just hope when my career is over people will remember me as an unselfish player who sacrificed and loved his teammates and played hard. I want to be remembered as a great player, but also as a guy who left it all on the field and was a great teammate because we are all in this journey together.