NASHVILLE, TN, Jan. 25, 2008-On January 14 th, Lisa and Craig Hentrich co-chaired the 2008 Stories of Light Campaign Kick-Off party held at the Country Music Hall of Fame.  Lisa Hentrich also performed for the invite-only crowd a song she co-wrote entitled "The Power of a Wish" in honor of The Make-A-Wish Foundation (MAW).  
The Stories of Light Campaign will continue through February 1st where they highlight various wish recipients by sharing their wish stories on WSMV Channel 4's More at Midday at 12:30 pm as part this annual campaign.
The campaign is designed to tell these stories in order to encourage families to contact MAW if they have a child with a life-threatening medical condition, and to inspire Middle Tennesseans to give of their time, talents, or treasures to support their mission to grant a wish to every eligible child in Middle Tennessee.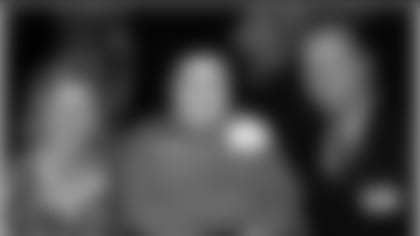 Lisa and Craig Hentrich with a 'Wish' Recepient.

One of these wish stories is that of
*Elise Reinfeldt, the daughter of Titans General Manager Mike Reinfeldt, which will air on Wednesday, January 30 th. *
When given the opportunity to have a wish granted 12-year-old Elise wished to give back to a hurricane-torn community. Elise has been through an uphill battle with leukemia, but last summer, Elise left the pain behind to give back to the Total Learning Center Daycare in Mississippi. She is grateful that she was able to combine her three favorite things for her wish: children, decorating and helping others.  Her greatest joy was hanging out with the kids and giving them an incredible play space that they never would have had.
The campaign concludes with a Celebration of Wishes, a gala celebrating all wish recipients, on February 1st, 2008 at the Musician's Hall of Fame and Museum in downtown Nashville featuring performance by Troy Gentry and friends.  For more information, call 615-259-2324 ext 15 or visit www.midtnwishes.org. **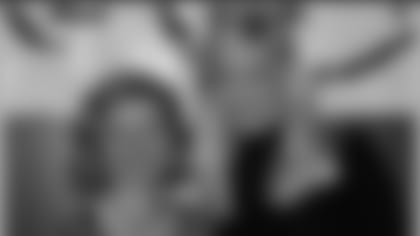 Hentrich and Allison DeMarcus co-chaired the event.

About The Make-A-Wish Foundation **
The Make-A-Wish Foundation was founded in 1980 in Phoenix, Arizona. A small group of people there helped a very ill little boy named Chris Grecius achieve his wish to be a police officer for a day. The Make-A-Wish Foundation® is now the largest wish-granting charity in the world, with 69 chapters in the U.S. and its territories. With the help of generous donors and nearly 25,000 volunteers, the Make-A-Wish Foundation grants more than 12,600 wishes a year and has granted more than 148,000 wishes in the U.S. since inception.  The Make-A-Wish Foundation® of Middle Tennessee was founded in the fall of 2000 when a local organization known as DreamMakers decided to affiliate with the Make-A-Wish Foundation® of America. The mission of the Make-A-Wish Foundation of Middle Tennessee is to grant the wishes of children with life-threatening medical conditions to enrich the human experience with hope, strength and joy.