NASHVILLE, Tenn. -- Titans linebacker Jonathan Massaquoi felt like a kid on the side of a swimming pool the first few weeks of training camp.
He watched his teammates hit during practices, but he wasn't able to dive in himself. In Massaquoi's case, he was held out of contact while recovering from rotator cuff surgery during the offseason.
He didn't get the green light until Sunday.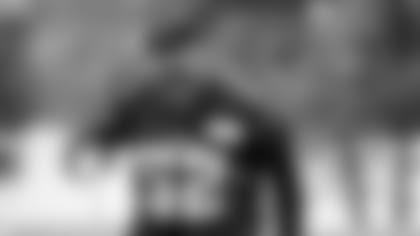 "The process of getting to the point where I am right now has been a strenuous process, and one that requires one to dig down inside mentally when you are down,'' Massaquoi said. "But I am feeling good right now.
"The first couple of days you have to get the spider webs out. But once I get my engine oiled up I'll be ready to go."
Massaquoi, claimed off waivers from Atlanta by the Titans during the offseason, is squarely back in the mix now. And with injuries to other players at outside linebacker, he knows there's noise to be made behind starters Derrick Morgan and Brian Orakpo.
Massaquoi played in 39 games over the past three seasons with the Falcons, tallying 61 tackles and six sacks. A year ago he played in 15 games with the Falcons, with three starts, and recorded two sacks.
But the Falcons parted ways with him in March, and the Titans pounced.
So does Massaquoi plan on proving the Falcons wrong for letting him go?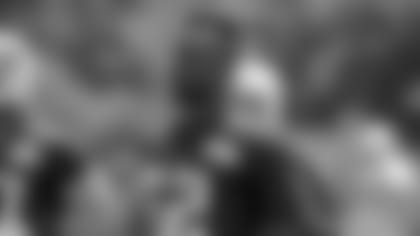 "Having that mindset is allowing that person to have control of you,'' he said. "I don't have to prove nothing to nobody, all I have to do is show up and continue to earn the trust of this organization and teammates and go out there and be a baller like I can."
After surgery, Massaquoi was limited with the Titans during the offseason. In training camp he worked in non-contact drills, including 7-on-7, but he his doctors advised him not to have contact until middle August. Massaquoi didn't play in the preseason opener at Atlanta because he hadn't been cleared.
The Titans face the Rams on Sunday at Nissan Stadium.
"I expect Massaquoi to play (this week),'' coach Ken Whisenhunt said. "So we're just going to bring him along and get him ready to play this week."
A fifth-round pick of the Falcons in the 2012 draft, Massaquoi said he's felt good upon his return into full-contact work, which started on Sunday.
He's enjoying his opportunity with the Titans, and being taught by defensive guru Dick LeBeau.
Now, he wants to do his part to stick around, and make an impact.
"I love Nashville and the organization and the environment I have been put in, and I love the group of guys I am working with. With coach LeBeau, he's a tremendous teacher who has been around for seven-plus decades. So to be in the presence of him and to be able to take in the knowledge he shares I am delighted, and I am grateful,'' he said.
"The only thing I have to do now is get out there and get more confident with the shoulder. But I wouldn't be playing this game if I wasn't confident in myself. I am definitely confident in my skill-set and happy to be working with a group of guys who are confident in themselves and be a brotherhood to be successful."
RECOMMENDED: