NASHVILLE, TN, Aug. 11, 2008 —After a thunderous, roaring ovation from Titans fans and his first game on the Titans' roster since the 2003 season, on Sunday, the "welcome-back" Jevon tour continued when he hosted a back-to-school event at Youth Encouragement Services (YES) for over 100 needy children of the metro Nashville area.

Defensive end Jevon Kearse partnered with Youth Encouragement Services and Soles4Souls to give Nashville children back-to-school supplies, backpacks and sandals.

Kearse partnered with YES, Soles4Souls and the local community  for a special day with children, many of whom reside in the nearby J.C. Napier and Tony Sudekum public housing complexes. In addition to giving away school supplies, sandals and backpacks, Kearse also organized a pizza party and free back-to-school haircuts from local barbers.  Greeting the children with smiles and hugs, Kearse also took pictures and signed autographs for every child in attendance. Kearse said while he was growing up, he didn't have any professional athletes come back and speak to him. He believes that by kids being able to meet him and see a real life Titan, they too will know anything is possible."We didn't have anybody come back to show their face, somebody's who's been where I've been to give them some enlightenment that there are going to be better days, and that it's okay to dream," said Kearse.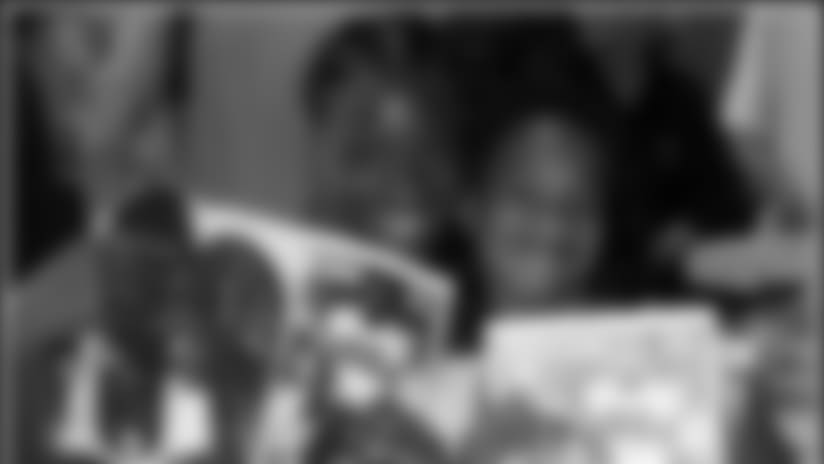 Young ladies show off their sandals and autographed Jevon Kearse posters.

YES, a non-profit organization dedicated to enriching the lives of children in inner-city Nashville, operates three centers that offer educational and recreational programs as alternatives for kids during after school hours, weekends and summer break. The programs offered by YES effectively keep children living in the inner-city off the street, giving them a safe place to go where they can engage in social, educational and cultural activities.
"By Jevon holding this event and donating his time and resources to these children is really a blessing," said Daryl Elliott, center director of the Lindsley YES location. "Just to have the opportunity to have school supplies provided for each one of these families helps them to be able to spend their funds on other necessities as they prepare for this upcoming school year."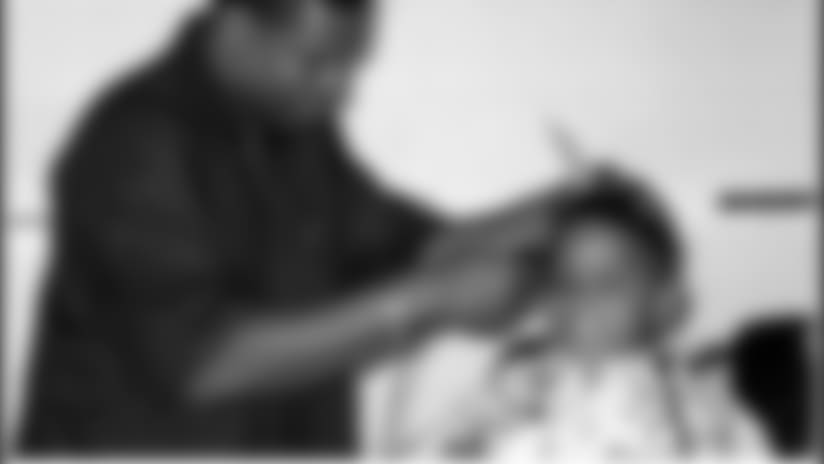 Kearse organized free back-to-school haircuts from local barbers for every boy in attendance.

"I had a lot of fun meeting Jevon, eating pizza and playing," said fifth-grader Travon Smith of Paragon Mills Elementary. "I can't wait to show my friends all of the cool stuff I got from Jevon at school tomorrow."
ABOUT YES
Formed in 1956 and originally called the "Youth Hobby Shop", YES was founded by Judge Sam Davis Tatum, a long time Nashville juvenile court judge, and a group of visionary businessman. Over the past 50 years, YES has grown in response to the needs of young people in the community and offers tutoring, summer camps, a basketball league and other recreational and cultural activities to low-income children. YES operates three facilities, intentionally located in low-income communities whose children can benefit from its programs, which serve over 700 Nashville children. For more information about YES, visit
www.youthencouragement.org
.