NASHVILLE, Tenn. – Kathie Heimerdinger's life used to revolve around football.
When her husband, former Titans offensive coordinator Mike Heimerdinger, passed away in 2011, she had a void in her life as she dealt with the grief and sorrow.
She found joy again by helping others.
Seven years later, The Heimerdinger Foundation continues to assist those in need while honoring the memory of the coach, husband, and father. The annual Celebrity Golf Tournament, Dinner and Auction is scheduled for this weekend, which is the foundation's largest fundraising event.
"It has been very rewarding," Kathie Heimerdinger said. "And it is the way I found joy again, giving back to the community. Since the beginning, it has been a wild ride with so much joy and love. And just being able to give back and see how this program has grown … it has been awesome.
"I've had so many people come up to me and tell me: Mike would be so proud."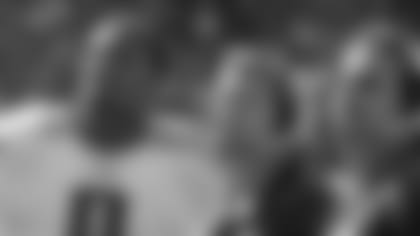 Mike Heimerdinger coached 35 seasons, including two stints with the Tennessee Titans. Heimerdinger coached quarterback Steve McNair to a co-MVP season with Peyton Manning in 2003 during his first run in Tennessee, where he was offensive coordinator from 2000 to 2004. He later returned for three seasons in Tennessee.
In November of 2010, Heimerdinger was diagnosed with a rare form of cancer. He died 10 months later.
Leading up to his death, the family sought to find answers by making changes to his diet and lifestyle. He passed away in September of 2011, but the information gained throughout his journey provided the opportunity for Kathie Heimerdinger to honor her late husband, known as "'Dinger," through The Heimerdinger Foundation.
Currently serving residents in the Nashville area, the Meals 4 Health & Healing program provides nutrient-dense, organic meals that are immune-boosting and anti-inflammatory as well as nutrition education to patients and their families and caregivers, free of charge. The foundation has provided over 60,000 organic meals since 2013.
Kathie Heimerdinger manages a smile now when looking back at her late husband being forced to change his eating habits.
He loved steaks, burgers, french fries, and beer.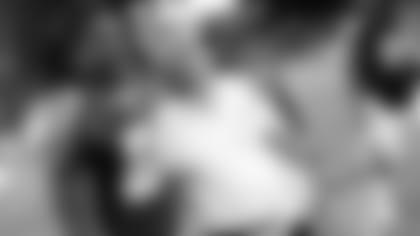 "But when he was diagnosed, he had a terminal diagnosis, and that will hit you like a ton of bricks," she said. "So you make a lot of changes that you normally wouldn't when you are faced with a terminal diagnosis and people say you are going to die. So we completely changed our eating habits."
Heimerdinger fought until the very end, through his diet, chemotherapy, infusions and by seeking different treatments.
"Mike approached cancer with the same vigor and tenacity that he approached any football game -- to win," Kathie said in a statement following his death. "Even in the final minutes he never gave up -- that was our Dinger. He was a deeply devoted husband and father, loving son and brother, loyal friend and committed coach who loved the game and life."
Today, the Foundation's mission is to raise awareness in the community about healthy lifestyles and nourishing meal preparation, as well as to be a resource for those undergoing cancer treatments by providing guidance, support, and delicious organic meals. The foundation's vision is to educate the Nashville community about proper nutrition, healthy meal options, and provide nutrient-rich meals to patients fighting cancer during a time when eating right can make a difference.
The food is donated and purchased from local farms, farmers markets, grocery stores and producers. Under the guidance of adult mentor chefs, teens volunteer in the kitchen to prepare nourishing meals for people facing cancer.
Meals are delivered by volunteer Delivery Angels free of charge to clients in the Nashville community (efforts focused on Davidson and Williamson counties.)
Clients are supported by volunteer Client Liaisons who visit them at home, help them understand how this food can make a difference in their healing, and stay in weekly communication to answer questions and make sure the food is working for them.
This program provides a caring community for those facing cancer, as well as nutrient-rich, organic, immune-boosting foods (free of charge), just when people in cancer treatment need it the most. Kathie Heimerdinger said good nutrition helps lessen side effects, improve treatment outcomes, and speed recovery.
Kathie Heimerdinger recalled the 14 and 15-hour days she spent getting the program up and running. She's proud to see where the program is today as she remembers her husband of 35 years.
"It was my way of handling grief and sorrow," she said. "That was the way I found joy again, giving back to the community.
"I get so much reward and blessings from seeing people go through the program, and how thankful they are. It's very enjoyable for me to see."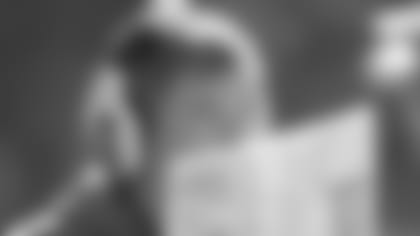 Information on 7th Annual Drive For Dinger event:
Friday, June 15th - Drive 4 Dinger Celebrity Golf Tournament:
Golfers will play the Vanderbilt Legends Club with a celebrity on each team. Registration and lunch begins at 11:00 am, with a shotgun start at 1:00 pm. An awards dinner will follow immediately after play. Single golfer is $500, and a foursome is $1,600.
Saturday, June 16th - Celebration Dinner and Auction:
The two-day event will conclude on Saturday evening with the Celebration Dinner and Auction at Embassy Suites Cool Springs starting at 6:00pm. Patrons will enjoy a cocktail reception and silent auction before dinner, a live auction and special program. Tickets to the Dinner and Auction are sold separately at $100 per ticket and $700 per table of 10.
All tickets, teams and tables are on sale by clicking here. Various corporate sponsorships are also available and can be customized to fit specific needs.
"For the last six years we have seen an extraordinary gathering of donors, sponsors, friends, family, current and retired NFL personalities, along with other celebrities, who join us for a fun day of golf and celebration," said Kathie Heimerdinger, founder of The Heimerdinger Foundation. "Our two-day event unites us all in raising funds for The Heimerdinger Foundation Meals 4 Health and Healing program, which supports the nutritional needs of cancer patients and their families in our community. The need for education and nutritional support of cancer patients is great and growing. Through this event, we hope to expand our caring community of supporters."