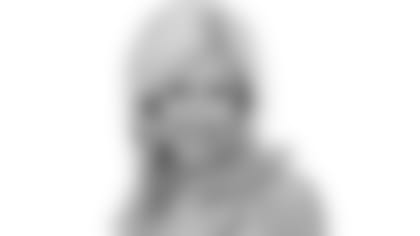 I'm so excited that the week of Pro Bowl has finally arrived! I've been learning routines and preparing for this day for weeks!
My flight left Nashville at 9:45 this morning and I had a layover in Dallas, where I met a few Titans fans that were excited about seeing our players in action on Sunday.
After my eight-hour flight to Honolulu, I was greeted by our NFL security staff with a traditional Hawaiian lei made out of fresh flowers. The first cheerleader I met was Jaime from the Ravens. She is actually a stunter on their coed team, so it was fun to compare notes on our teams' differences and similarities.
Jaime and I got to our hotels with just enough time to change and meet the other ladies for dinner at the Tropics. I had a great time meeting everyone that I had spent several weeks talking to!
Deri, the Saints cheerleader, had just celebrated her 21st Birthday a few days ago, so we had the staff sing for her. After dinner we were all pretty tired and headed back to our hotel to meet our roommates.
Keep checking back on titansonline.com because I'll have postcards and video posts coming your way every day!!!