**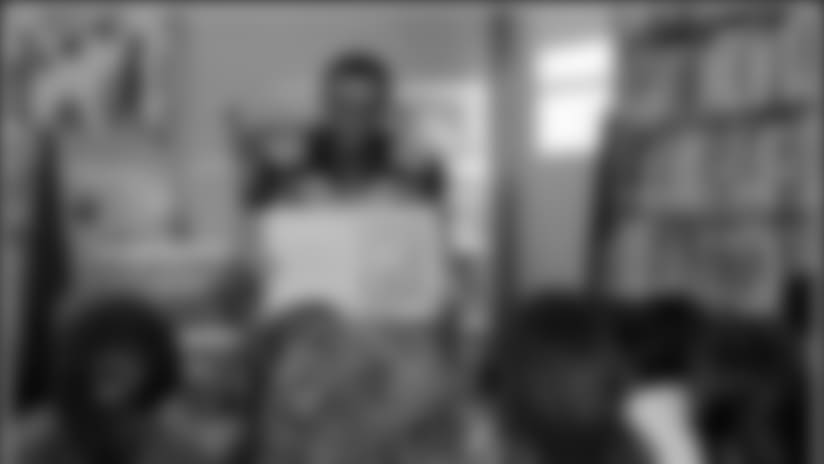 Safety Vincent Fuller reads Miss Nelson has a Field Day to students as part of Read Me Day.


NASHVILLE, TN, March 5, 2008 — ** Titans wide receiver Brandon Jones and safety Vincent Fuller continued the team's tradition of visiting schools in the off-season to read to children during Tennessee's annual Read Me Week.
In conjunction with Read Across America, the players' participation in Read Me Day is the highlight of Read Me Week, which emphasizes the importance and fun of reading.
Jones visited Fall-Hamilton Enhanced Option Elementary School, while Fuller spent his afternoon at Granbery Elementary in South Nashville. In addition to reading to the children, Jones gave out signed Brandon Jones t-shirts and made a commitment donation to sponsor 50 local children for a year in the Books from Birth of Middle Tennessee program.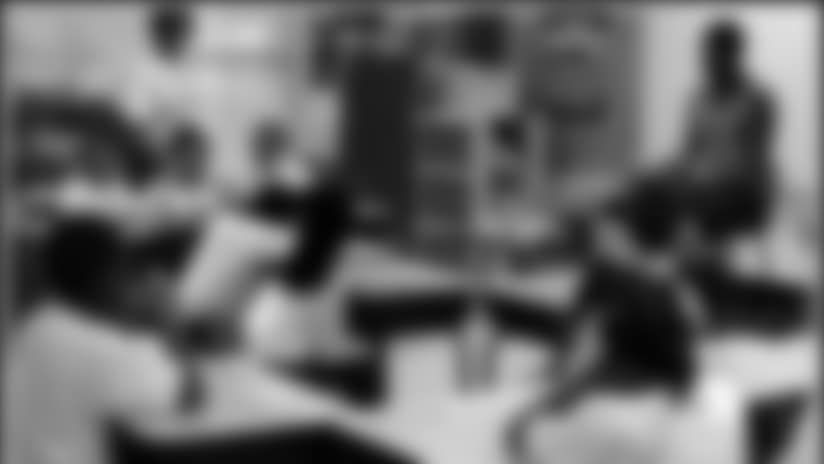 WR Brandon Jones also gave out Brandon Jones Titans t-shirts to students in addition to reading to them.


While reading books such as Miss Nelson has a Field Day, Fuller reminisced about how much fun it was to be with the students reading and fielding questions.
"I really enjoyed myself during Granbery's Read Me Day," said Fuller. "The students were so attentive and into the books which made the readings that much more special."
Earlier in Read Me Week, Titans safety Chris Hope read to students at Caldwell Enhanced Option School in Nashville. To read more on Hope's visit, please CLICK HERE.
ABOUT READ ACROSS AMERICA
The National Education Association (NEA) annually sponsors Read Across America. Approaching its 11th year, NEA's Read Across America focuses the country's attention on how important it is to motivate children to read in addition to helping them master basic skills.
NEA launched the Read Across America program in 1997. The nationwide reading celebration takes place each year on March 3, the birthday of beloved children's author Dr. Seuss, who epitomizes a love of learning. Dr. Seuss's use of rhyme makes his books an effective tool for teaching young children the basic skills they need to be successful.
Tennessee schools held Read Across America days from Feb. 20 to March 3, 2008.