**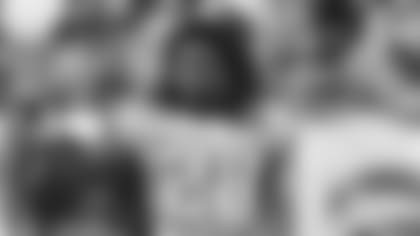 Titans running back Chris Johnson said his goal is to make the playoffs and go to the Super Bowl.
FRANKLIN, Tenn. - **Chris Johnson says his focus when football returns will be on helping the Tennessee Titans get back to the postseason.
The running back hosted his annual football camp at Battle Ground Academy on Saturday.
Johnson, who received about $2.1 million in a renegotiated deal last year, hasn't been to the playoffs since the 2008 season, and has that atop his list of goals for 2011.
"My goal is to make it to the playoffs,'' he said. "We haven't been to the playoffs in two years, so my goal is to get to the Super Bowl.''
While his current deal has two years remaining, Johnson will leave that matter to agent Joel Segal once the lockout is settled.
"I'm going to ... worry about playing football at this point,'' he said.
Johnson ran for 1,364 yards last year, after rushing for 2,006 yards the year before. He said that while the Titans have made changes and the lockout has put things on hold, he is confident the team's veteran leaders can help guide them through the change in coaches from Jeff Fisher to Mike Munchak and at quarterback from Vince Young to Jake Locker.
"We've got enough veteran players at this point for us to take over as players. I don't think it will be as hard as people think. We've just got to step up as players and do our job,'' Johnson said.